Weekend Events: Portraits Come Alive, Family Celebrations and a Scavenger Hunt!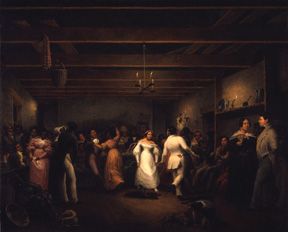 A tour of highlights from the National Portrait Gallery's collections, Portraits Alive! is a series of short dramatic monologues researched, written and acted by high school students participating in a summer internship program. The performance pieces correlate to images currently on display and expand on the biographical placards that typically accompany the artworks. This is the last day these performances will be held—so hurry on over! Free. National Portrait Gallery, 2:15 PM.
Saturday, August 15: Jubilee Family Fun Day
Come on down to the Anacostia Community Museum for a day of family fun! Beat the heat with lots of indoor activities such as live music, storytelling, and art and craft projects. For those of you who enjoy hanging out in the August sun, there will be plenty of outdoor games too! (Just remember to keep hydrated and wear your sunscreen.) While you're here, be sure to tour the companion exhibition Jubilee, which celebrates the many facets of African American culture. Free. Anacostia Museum, 11:00 AM-3:00 PM
Sunday, August 16: Ghosts of a Chance
The Smithsonian American Art Museum takes scavenger hunting to a whole new level with Ghosts of a Chance, a multimedia experience that will have you scouring museum walls and uncovering hidden objects. The hunt takes approximately 90 minutes to complete. Groups of ten or more must make an appointment to play; contact [email protected] to schedule. Free. Register in the Luce Foundation between 2:30-4:00 PM on the day of the event. American Art Museum, 2:30-6 PM
For more information on events and exhibitions at the Smithsonian museums, check our companion website, goSmithsonian.com, the official visitor's guide to the Smithsonian.