Weekend Events: Photoshop, Persian Tales and Bolivian Dance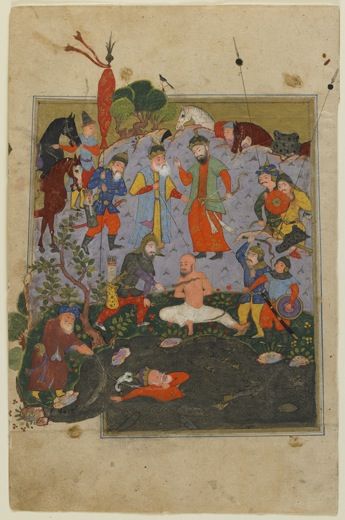 Friday, October 15: Introduction to Photoshop and Photoshop Elements, 5-Session Evening Course
Attention photographers, artists, graphic designers, web designers and computer enthusiasts wanting to learn Photoshop: the Resident Associate Program is offering an introduction to this industry-standard software. Learn how to edit pictures and create designs for print and Web use in this five-session course. Tickets are required. Rates are $421 general admission; $375 for Resident Associate Program members. Tickets may be purchased online or on the National Mall at the Resident Associate Program's box office located in the Ripley Center. Resident Associate Program, 6:30 PM.
Saturday, October 16: Native Dance: Folk Traditions of Bolivia
Learn about the folk traditions of Bolivia, including song, dance and the visual arts. The dance group, Fraternidad Folklórica Cultural Caporales Universitarios San Simón, from Cochabamba, Bolivia, will be joined by local hoofers, singer Ñeca Rodriguez, and guitarists Duende Camarón. View Bolivian art and meet the visiting artists Eusebio Choque, Mamani Mamani, and members of Taller de Artesanias Ñawpa Wassi. Free. American Indian Museum, 12:00-4:00 PM.
Sunday, October 17: The Adventures of King Bahram, the Hunter: Ardavan Mofid & Company
Come enjoy a live performance of a Persian tale adapted from the ancient Book of Kings so that the whole family can enjoy the story. Kids can get in on the action and will be invited to play the part of horseback riders. While you're at the Freer, be sure to catch the companion show Shahnama: 1000 Years of the Persian Book of Kings. Free. Freer, 2:00 PM.
For updates on all exhibitions and events visit our companion site goSmithsonian.com