Weekend Events: Philosphy, Sacred Sand Art and Women of Jazz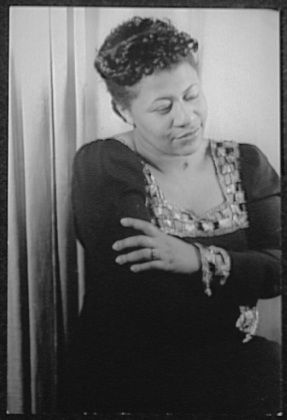 Friday, March 12: Philosophical Fridays
Come join in the first of a series of philosophical Fridays, a forum where you and your peers can discuss issues of ethics, personal identity and knowledge—Socratic style! In this inaugural session helmed by UVA professor Mitchell Green, you and your peers will discuss morality in the context of history and contemporary society. Tickets are required. Please visit this site for prices and information on how you can purchase tickets. Resident Associates Program, 6:45-8:15 PM.
Saturday, March 13: The Sacred Art of Making a Mandala: Opening Ceremony
Come on out to the Freer Sackler gallery and witness the creation of a sand mandala—a spiritual image created out of brightly-colored grains of sand which, according to Tibetan Buddhist beliefs, transmits positive energy to those nearby. The artwork will be completed over the course of the week, so be sure to keep checking back in to see how it progresses. Free. Freer Sackler Gallery, 12:00 PM
Sunday, March 14: Rhythm Café: Women in Jazz
Come learn about the innovative women who left an indelible mark on the all-American musical form: jazz. Enjoy a lecture by local radio personality Ellen Carter of WPFW 89.3 FM and musical performances by local artist Janelle Gill.  Tickets are required. Cost is $15 general admission. Call 202-633-4866 for more information. Anacostia Museum, 11:00 AM.