Weekend Events Oct. 7-9: Native Americans and the Courts, Balloons and Blimps and Shadow Magic
Understand how the U.S. courts system has affected Native Americans, learn about the science of balloons and take in a Chinese film at the Freer gallery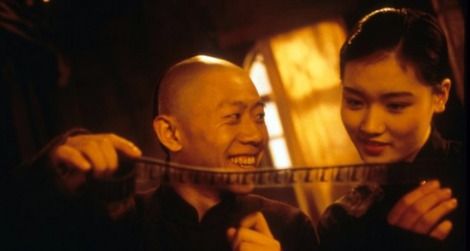 Friday, October 7 Native Americans and the Courts
Come listen to a panel of speakers discuss the history of U.S. court decisions that have affected Native Americans. The symposium will separate the facts and fictions that have underpinned legal decisions impacting Native Americans since 1823. The expert group of Native attorneys and law professors will be moderated by Kevin Gover, the museum's director. Free, to RSVP contact [email protected]. 1:30 to 5:30 p.m. National Museum of the American Indian, Rasmuson Auditorium, with a live online webcast.
Saturday, October 8 Balloons and Blimps
Bring the whole family for this interactive event. Demonstrations and hands-on activities with blimps and balloons are a fun way to learn about science, technology, engineering and math. Free, with a $15 fee for parking. 10 a.m. to 3 p.m. Air and Space Udvar-Hazy Center.
Sunday, October 9 Shadow Magic
The arrival of film in China in the early 20th century was met with a mix of fascination and anti-Western sentiment. See Shadow Magic, a 2000 film, which covers the birth of the Chinese film industry during this era. Visit "Power|Play: China's Empress Dowager," a new exhibition of photography of the Empress Cixi at the Sackler Gallery, to gain a greater appreciation of this chapter in Chinese history. 115 min., Mandarin with English subtitles. Free. 2 p.m. Freer Gallery, Meyer Auditorium
For a complete listing of Smithsonian events and exhibitions visit the goSmithsonian Online Visitors Guide. Additional reporting by Michelle Strange.