Weekend Events Nov 4-6: Madame Freedom, Art Meets Music, and Scrapbooking
This week, hear a new soundtrack with a film classic, see the Smithsonian's ensemble group perform, and learn how to create a beautiful scrapbook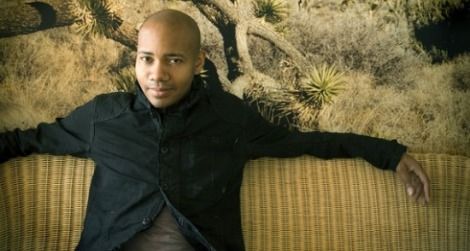 Friday, November 4 Madame Freedom
Come see a classic Korean film with a brand new live soundtrack. DJ Spooky, a.k.a. Paul Miller, an innovative music artist, composer and writer, will mix a live set to accompany Madame Freedom, one of the defining films of the 1905s golden era of Korean cinema. The live score will combine a string duo and turntables, edited live using Spooky's innovative mixing software. Free, no tickets required. 7 p.m. Freer Gallery, Meyer Auditorium
Saturday, November 5 Art Meets Music
The 21st Century Consort is the Smithsonian Institution's award-winning resident ensemble group. Inspired by the American Art Museum's "Great American Hall of Wonders," a celebration of American invention and ingenuity, the concert will feature readings of Emerson and Whitman along with the premiere performance of several of the ensemble's new works. Tickets are $20 and include admission to a post-concert reception, purchase online. 5 to 7 p.m., American Art Museum, McEvoy Auditorium.
Sunday, November 6 Scrapbooking Your Memories
This Sunday, come learn the ins and outs of scrapbooking from artist Camilla Younger. Bring in photographs, fabric, yarn, ribbons, or other materials to create a special scrapbook that preserves your memories. Free, with reservation required; call call 202-633-4844. 2 to 4 p.m, Anacostia Community Museum
For a complete listing of Smithsonian events and exhibitions visit the goSmithsonian Visitors Guide. Additional reporting by Michelle Strange.