Weekend Events: Nighttime Artworks and a Fiesta!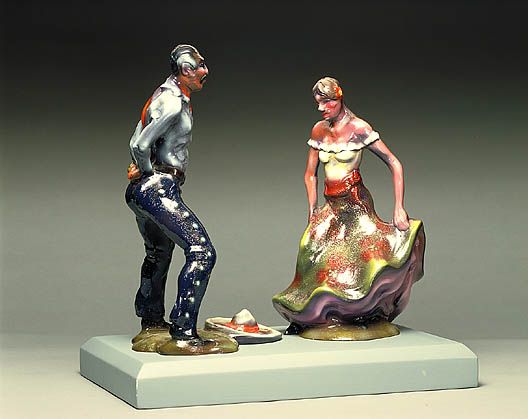 Friday, September 18: Sorry kids, no special afternoon or evening events happening at the Smithsonian today. But be sure to check out this site for a listing of regularly-scheduled happenings around the Institution.
Saturday, September 19: The Texture of Night: Etchings by James McNeill Whistler
Come on over to the Freer and immerse yourself in the world created by James McNeill Whistler's nighttime paintings and etchings of London, Amsterdam and Venice. After viewing the art, head down to the ImaginAsia classroom where the younger members of your family can participate in an art activity where they get an opportunity to create their favorite real or imaginary nighttime scene. Free. Freer, 2:00 PM
Sunday, September 20: Fiesta Musical
Celebrate Hispanic Heritage Month at the National Zoo by way of a special fiesta! Enjoy animal demonstrations, Hispanic and Latino music, costumed dancers, traditional crafts, and Latin American foods. Free. National Zoo, 11:00 AM-5:00 PM
For more information on events and exhibitions at the Smithsonian museums, check our companion website, goSmithsonian.com, the official visitor's guide to the Smithsonian.