Weekend Events: Mardi Gras and Elephants on Parade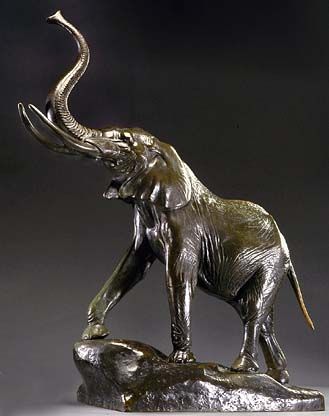 Friday, February 20: Santouri: The Music Man
Not to be confused with the Music Man of "76 Trombones" notoriety, this Iranian film tells the story of a young musician whose life falls apart just as he reaches the height of fame and is left to pick up the pieces. In Persian with English subtitles. Free. Freer Gallery, 7:00 PM. Repeats February 22.
Saturday, February 21: Mardi Gras Carnival—Art and Music Festival
Can't make it down to the Big Easy for the annual madcap Mardi Gras debauchery? Come out to the Anacostia Museum for some budget festivities! Enjoy a guided tour of the museum's Jubilee exhibition in addition to music, costumes, mask-making, face-painting, storytelling and other arts and crafts fun. (And better yet, you don't have to crawl home and give your mother a red-faced explanation for how you got a neck full of Mardi Gras beads!) Free. Call 202-633-4844 for more information. Anacostia Museum, 10:30 AM-2:30 PM.
Sunday, February 22: African Voices
The Natural History Museum celebrates Black History Month by focusing on one of Africa's most distinctive inhabitants: the elephant. Let's face it, they're pretty cool critters and it's hard to dislike them whether you're young (by way of Dumbo) or old (yes, it'll be a while before pink elephants will make the endangered species list). Come learn about how these noble creatures communicate with one another through the museum's permanent African Voices exhibit. Free. National Museum of Natural History, 1 PM-3 PM.
For a complete listing of Smithsonian exhibits and events, be sure to visit www.goSmithsonian.com and check out the easy-to-use calendar.