Weekend Events March 9-11: John Carter, Make Your Own Mud Cloth, and A Song for the Horse Nation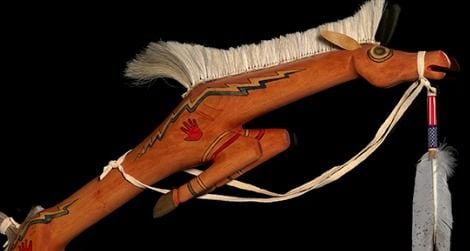 Friday, March 9 John Carter
Andrew Stanton's sci-fi adventure film John Carter opens with a special midnight showing at the Airbus IMAX Theater on Friday night. Experience every moment of suspense in epic proportions as former military captain John Carter (Taylor Kitsch) battles bizarre creatures on the mysterious planet Barsoom. Buy $15 tickets here. 12:01 a.m. Airbus IMAX Theater, Udvar-Hazy Center.
Saturday, March 10 Make Your Own Mud Cloth
Join in a centuries-old tradition of Mali and Bamana culture by designing your own mud cloth. The hand-dyed mud cloth is characterized by rich colors and graphics, and is still used in painting and clothing designs today. Free, RSVP 202-633-4646. 1:00 p.m. to 3:00 p.m. African Art Museum.
Sunday, March 11 A Song for the Horse Nation
Learn why the horse was so important to so many Native American tribes through stories, regalia and art. This hands-on activity lets children of all ages explore and engage with different cultural objects that reflect the influence of horses in Native American life. Free. 3:00 p.m. to 4:00 p.m. American Indian Museum.
For a complete listing of Smithsonian events and exhibitions visit the goSmithsonian Visitors Guide. Additional reporting by Michelle Strange.