Weekend Events March 3-5: Calefax Quintet, Women's History Month, and Nowruz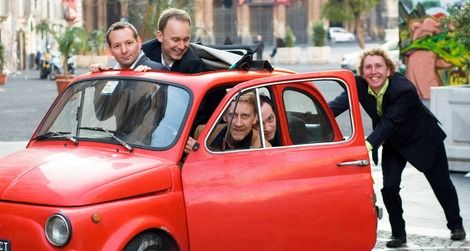 Friday, March 2 Calefax Reed Quintet
The Dutch reed quintet Calefax, known for its unusual composition of clarinet, oboe, saxophone, bassoon and bass clarinet, celebrates the 150th birthday of composer Claude-Achille Debussy with unconventional arrangements of familiar works inspired by painters. Debussy's work was strongly influenced by the art of James McNeill Whistler and Japanese prints, making the Freer Gallery, known for its Whistler and Japanese art collections, the perfect setting for the performance. In 2008, the London Times described the group as "extremely gifted Dutch gents who almost made the wind quintet seem the best musical format on the planet." Free tickets required. 7:30 p.m. Meyer Auditorium, Freer Gallery.
Saturday, March 3 Women's History Month
The kick-off celebration of Women's History Month doubles as a Girl Scouts centennial party. Enjoy performances by the Girl Scouts and actress Mary Ann Jung, arts and crafts, a singalong, plus a vintage Girl Scouts fashion show. Free. 11:30 a.m. to 3:00 p.m. National Portrait Gallery.
Sunday, March 4 Nowruz
The Freer and Sackler Galleries are going all out for the Persian New Year with the 4th annual Nowruz celebration. Learn about Persian culture through contemporary dance performances, music, stories, animated films, and lots of games. Take a break from all the activity and try the traditional Persian food for sale by Moby Dick House of Kabob and Shiraz Market. Free. 11:00 a.m. to 5:00 p.m. Freer and Sackler Galleries.