Weekend Events July 8-10: Space Shuttles, the Nationals and Assassins
Watch the last space shuttle liftoff, take part in Nationals Baseball Family Day and take a peek into the Made in Hong Kong Film Festival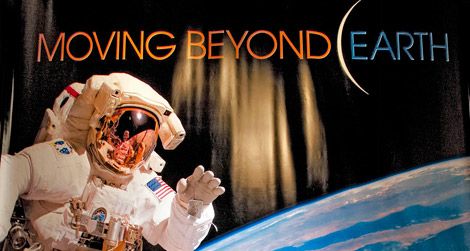 Friday July 8 Houston We Have Liftoff
Amp up your Friday with a free, live broadcast of the last space shuttle launch. Come to Moving Beyond Earth, Gallery 113, on the first floor of the Air and Space Museum at 11 to witness Atlantis (STS-135) take off from NASA's Kennedy Space Center. Atlantis will carry upwards of 8,000 pounds of supplies to the space station. Upon homecoming, Atlantis and the space shuttle program will be shut down and America will have no launch vehicle for the first time in 30 years. Be sure not miss this historic moment, Atlantis takes off at 11:26  but come early to get a good seat.
Saturday July 9 Let's Go Nats!
Take me out to the ball game! This Saturday join the American Art Museum and the National Portrait Gallery in offering you the fifth annual Nationals Baseball Family Day with the Washington Nationals Baseball Club. Come to the Kogod Courtyard of the Donald W. Reynolds Center for American Art and Portraiture, between 11:30 and 2. Take your picture with the ball players from 12 to 1. Then enjoy hands-on activities, make your own pennants or fan fingers at the arts and crafts table, or enjoy the musical performances. Afterwards, join a docent at 3:15 for a tour of Runs, Hits and Errors: the Boys of Summer at the National Portrait Gallery. This event is free and is family-friendly so come to the Reynolds Center and meet the Nationals!
Sunday July 10 Bodyguards and Assassins
Escape the July heat this Sunday and catch a free movie. Sunday swing by the Meyer Auditorium of the Freer Gallery to enjoy a film from the Sixteenth Annual Made in Hong Kong Film Festival. This Sunday the Freer and Sackler Galleries have chosen to present Bodyguards and Assassins for your viewing pleasure. Watch Donnie Yen — most known for his part in Blade II — in this thrilling martial-arts film set in early 20th-century Hong Kong. The Qing dynasty is holding firm to its power as the revolutionary movement spreads throughout China. As Sun Yat-Sen prepares for a meeting that will shape the future of China,  a crew of bodyguards is assigned to protect him from a set of deadly assassins. The 139-minute Cantonese film features English subtitles and an hour-long battle sequence unlike anything ever attempted.
For a complete listing of Smithsonian events and exhibitions visit the goSmithsonian Visitors Guide.