Weekend Events July 29-31: Guest Chef, Meet a Chelonian and Get Creative at Anacostia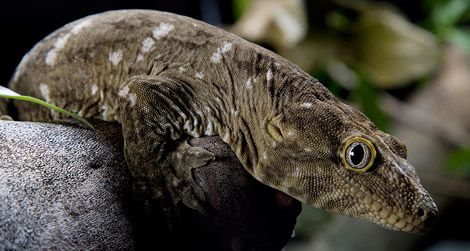 Friday July 29 Can You Take the Heat?
This Friday break out of the usual and visit the Natural History Museum for a special treat. Come to the Ocean Hall on the first floor of the museum at 12 for the Discovery Theater's "Real Cost Cafe." Become a guest "chef" on a Food Channel-type television show with a TV chef "host" and assistant. Try on the chef hat for size and see if you can take the heat as viewers learn how everyday choices at restaurants and fish markets can affect our ocean resources. Afterwards, journey through the Ocean Hall to explore more about aquatic life. This event is free and is fun for the whole family. Can't make it at 12 p.m. ? The event repeats at 1 p.m. and 2 p.m. as well.
Saturday July 30 Reptile Discovery Day
Don't spend one of the last precious summer weekends indoors. Come to the National Zoo for a chelonian celebration for Reptile Discovery Day. Come to the Reptile Discovery Center at 11 a.m. to meet the Zoo's turtles, tortoises, lizards and the other fascinating reptiles that call the Zoo home. Talk to the Zoo scientists who are working to save reptiles and amphibians in the wild and learn about their current research and rescue projects. Stick around for animal demonstrations throughout the day. This three-hour event is free and family-friendly, offering educational activities and fun programs for children and parents alike.
Sunday July 31 Get Creative
This Sunday escape the heat at the Anacostia Community Museum. Come to the Program Room of the museum at 1 for a chance to get creative with the Paper Mosaic workshop. In this workshop, participants will be able to learn about the work that goes into creating beautiful mosaics. After the introduction, dig in and create your own unique picture with small bits of colored and patterned paper to replicate a mosaic image from the museum. This event is free and lasts two hours but reservations are required so call 202-633-4844 to save a spot. Can't make it today? Swing back by Anacostia on August 20 for a repeat of this workshop.
For a complete listing of Smithsonian Institution events and exhibitions visit the goSmithsonian Visitors Guide.