Weekend Events: Jazz at the Freer, Fashionable Gods and a National Portrait Gallery Family Fun Day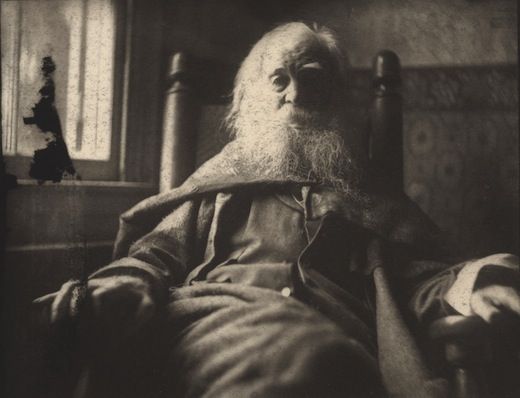 Friday, November 19: Jason Hwang's Edge Quartet
An award-winning violinist, composer, and jazz artist, Hwang returns to the Freer with his latest project, Burning Bridge, commissioned by Chamber Music America's New Jazz Works program. His Edge Quartet is joined by guest artists on erhu (Chinese fiddle), pipa (Chinese lute), trombone, and tuba. Free, but tickets are required. Tickets may be reserved through Ticketmaster by phone at (202) 397-7328, (410) 547-7328, or (703) 573-7328; at www.ticketmaster.com; or at Ticketmaster walk-up locations. Please be aware that there are service fees. Tickets will also be distributed for free outside the Meyer Auditorium one hour prior to showtime. Click here for additional ticketing information and a Meyer Auditorium seating chart. Freer, 7:30 PM.
Saturday, November 20: Fashionable Gods and Goddesses
Everybody needs to change and update their wardrobe from time to time. As you explore the show "Gods of Angkor," discover the changing fashions, crowns, jewels and objects associated with Buddha and Hindu gods as their influence spread from India to Cambodia. Afterward, go back to the classroom where all you aspiring Coco Chanels and Bob Mackies can decorate a traditional image or whip up more fashion-forward attire for the gods. This event is ideal for persons ages eight to fourteen. Space is limited and is available on a first-come, first-served basis. This event repeats on November 21 at the same time. Free. Freer, 2:00 PM.
Sunday, November 21: Hide/Seek Family and Friends Day
Come enjoy a day chock full of family-friendly fun inspired by the National Portrait Gallery's exhibition Hide/Seek: Difference and Desire in American Portraiture. Come enjoy music, hands-on art activities, readings from Walt Whitman's Leaves of Grass, and guided tours of the show. Free. National Portrait Gallery, 11:00 AM-3:00 PM.
For updates on all exhibitions and events, visit our companion site goSmithsonian.com