Weekend Events: It's an Inauguration Celebration!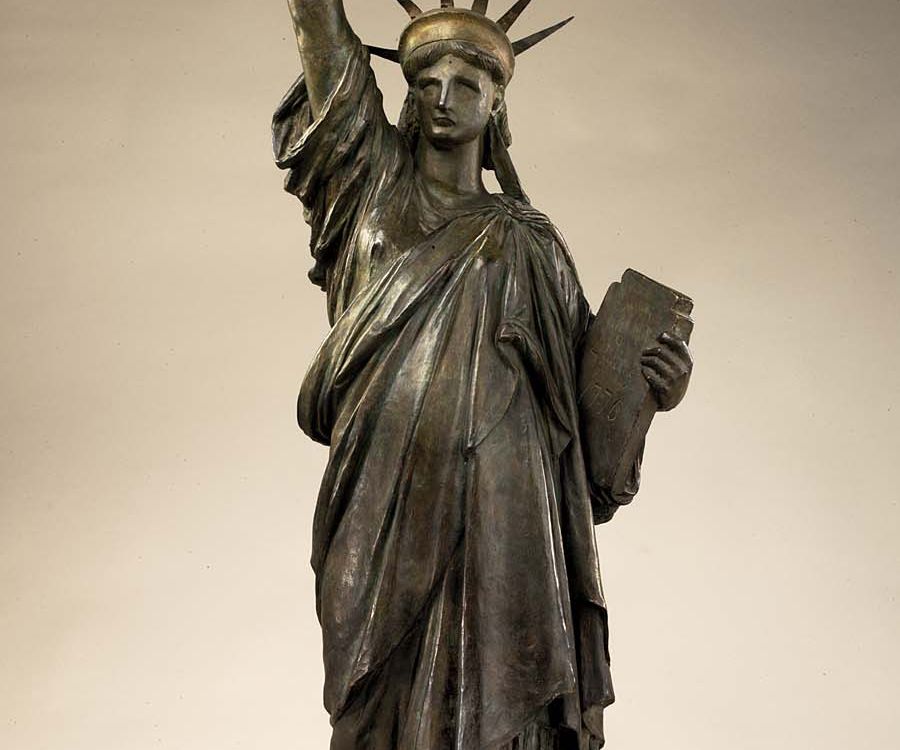 Plan for this landmark weekend at goSmithsonian.com and Find a complete listing of the Smithsonian's Inaugural Events.
Friday, January 16: Inaugural Activities: Yoko Ono's Wish Tree
Celebrate the inauguration of Barack Obama as well as your hopes and dreams for the future of our country. Come by the Hirshhorn Sculpture Garden to write your wishes on a piece of paper and tie them to the Wish Tree, which is part of a continuing series of artworks by Yoko Ono that encourages people to become a part of the creative process. Free. Hirshhorn Museum, 10:00 AM-5:30 PM. Repeats January 17-20.
Saturday, January 17: Out of Many: A Multicultural Festival of Music, Dance and Story
Kick off your inauguration celebration with this three-day festival that celebrates the music, dance and storytelling traditions of cultures the world over. Check out the event's website here for a complete schedule or you can pick up a hard copy on site at the Welcome Center. Free. National Museum of the American Indian. Continues January 18 and 19 and is related to the exhibition "A Century Ago... They Came As Sovereign Leaders." Read about the event that inspired this show here.
Sunday, January 18: Inaugural Activities Around the Mall
The Smithsonian has a host of multicultural celebrations happening on the Mall to commemorate the inauguration of Barack Obama.
11:30 AM: In Process... songs of the Civil Rights movement
12:30 PM: Federal City Brass Band, Civil War-era band music
1-3 PM: Jim Bendat signs copies of his book Democracy's Big Day: The Inauguration of our President, 1789-2009
2:00 PM: In Process... songs of the Civil Rights movement
3:00 PM: Spark!Lab: Benjamin Franklin's electrical experiments
3:30 PM: Federal City Brass Band, Civil War-era band music
Free. Repeats Jan. 19
Enjoy a rare viewing of Gari Melcher's Portrait of President Theodore Roosevelt (1908) and see an autographed letter from President Roosevelt to museum founder Charles Lang Freer.
11 AM: Leyland's Butler: The Story of Whistler's Peacock Room, performance tour by Jonathan Watkins
12 Noon: Sharing the Light: Asian Tales of Wisdom Storytelling, performance by Eth-Noh-Tec
2 PM: Seeds of Hope: Dance performance by theShizumi and Kodomo Dance Troupe
3 PM: Gift to the Nation: American Art and Charles Lang Freer's Aesthetic Vision, tour by art historian Josephine Rodgers
4 PM (Sackler, sublevel 1): Joy of Siam: Dance performance by the Somapa Thai Dance Company
Free. Continues Jan. 19 & 20
10:00 AM: JFK (189 min., 1991) Oliver Stone's investigation into the assassination of JFK where the Warren Report's truthfulness is overshadowed by a colorful cast of conspiracy theories.
1:30 PM: The American President (114 min.) Widowed U.S. president Andrew Shephard falls in love with lobbyist Sydney Helen Wade—allowing his political opponents to publicly question his moral fiber and threaten his odds at being re-elected.
4:00 PM: Dr. Strangelove (93 min., 1964) Stanley Kubrick's classic Cold War satire where Air Force General Jack D. Ripper, convinced the Communists will take over the Free World, launches a nuclear bomb raid on the Soviet Union. Will the President of the United States be able to stop the planes from dropping their deadly payload?
Free. Repeats Jan. 19
Treasure Hunt: Scavenge the museum to find an array of leadership arts from across the African continent. Pick up self-guided activity at the information desk.
12 Noon-2 PM: Screening of the film Hip Hop Colony, a documentary that takes an intimate look at hip hop while establishing its ties to Kenya.
2-4 PM: DJ Adrian Loving performs a mix of African percussion and hip hop.
4-5 PM: Dr. Mark Auslander (Brandeis University) discusses African kingship ceremonies in a lecture entitled "Leadership is People: African Celebrations of a New Leader."
Free. Continues Jan. 19
Monday, January 19: Presidential Films
10 AM: Mr. Smith Goes to Washington (129 min., 1939) Naive and idealistic Jefferson Smith, leader of the Boy Rangers, discovers many of the shortcomings of the political process as his earnest goal of a National Boys' Camp leads to a conflict with the state political boss.
1 PM: All the President's Men (138 min., 1976) Even though we now know the identity of Deep Throat, this film, the patriotism of Washington Post reporters Bob Woodward and Carl Bernstein—who uncover the scams and scandals of Nixon's White House—is evergreen.
4 PM: My Fellow Americans (101 min., 1996l) Kramer and Douglas, two former presidents from opposite ends of the political spectrum, become reluctant allies when they become the target of a conspirator in President Haney's administration.
Free. S. Dillon Ripley Center
Tuesday, January 20: Barack Obama portrait unveiling
Shepard Fairey's populist portrait of Barack Obama became an icon of the 2008 presidential election and it the National Portrait Gallery's pleasure to unveil a large-scale mixed-media version of this portrait. Also, ATM blogger Megan Gambino was able to sit down and chat with the artist about his work. Read "Richard Fairey: The Artist Behind the Obama Portrait" here on Smithsonian.com.
Free. National Portrait Gallery, 10:00 AM-5:30 PM.
Also, all the museums with the exception of the Renwick Gallery will be open to save you from the bitter cold, so stay warm and enjoy the historic weekend!