Weekend Events: Indonesian Film, Kitchen Gadgets and Navy Band Music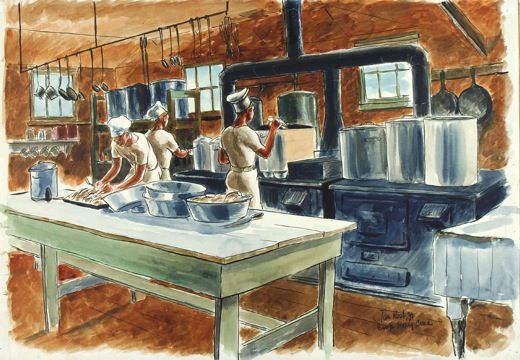 Friday, November 5: The Rainbow Troops
This adaptation of Andrea Hirata's popular novel is one of the most successful films in Indonesian box-office history.
In this heartstring-tugging tale, follow three boys from an impoverished, rural community as they pursue an education with the hope that knowledge will help them overcome the social barriers in front of them. Mixing humor and pathos, director Riri Riza manages to both address important Indonesian social issues and evoke the universal mysteries of childhood. The film will be presented in Bahasa Indonesia with English subtitles. Free. Freer, 7:00 PM
Saturday, November 6: Kitchen Gadget Showdown
We all see those infomercials that try to sell you kitchen gadgets to ease the drudgery of food preparation. Today, stop by an interactive cart and find out for yourself if high-tech gizmos are actually better than the low-tech tools they aim to replace. Free. American History Museum, 3:30-3:50 PM
Sunday, November 7: Navy Pioneers: A History of African Americans in the Navy Music Program—Lecture and Concert
In this event sponsored by the African American History Museum, come enjoy a multimedia presentation that honors navy band music, with a special emphasis on the African American composers who contributed to the genre. In addition to performances by the Navy Band Chamber Music Ensemble, learn about pioneering musicians such as Alton Augustus Adams, the Unites States Navy's first black bandmaster. Free. Natural History Museum, 3:00 PM.
And if you got a sweet tooth and you're looking for a birthday party, join Georgetown Cupcake at the National Zoo to celebrate the November birthdays of western lowland gorilla brothers Kojo and Kwame, who are turning nine and 11, respectively. Staff from the famous cupcakery will be at the Great Ape House to unveil a giant cupcake sculpture in honor of the primates' birthdays and they are handing out cupcakes to visitors (quantities will be limited), while filming part of their TLC Network reality show, "DC Cupcakes." Free. National Zoo, 2:00-3:30 PM.
For updates on all exhibitions and events, visit our companion site goSmithsonian.com