Weekend Events: Home School Open House, Nanotechnology and Play PHEON on Your Phone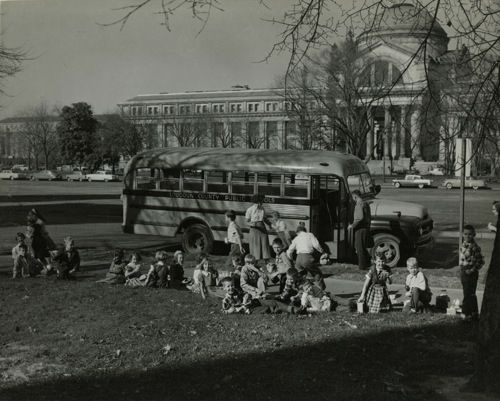 Friday, April 1: Home-School Open House
​The Portrait Gallery Education Department hosts this home-school open house with mini-tours of special exhibitions, story time for children, hands-on arts activities and resources, including a Smithsonian Field Trip Kit. Free, but registration is required. Attendees should e-mail [email protected] the number and ages of children, number of adults, and the city and state of residence. National Portrait Gallery, 11:30 AM-1:30 PM.
Saturday, April 2: NanoDays 2011
An ideal event for children, Spark!Lab hosts its third NanoDays—a nationwide celebration of nanotechnology aimed at teaching the general public about science and invention and the role it plays in our lives. Spark!Lab staff and docents help visitors conduct experiments and demonstrations, including: constructing a giant model of a carbon nanotube entirely from balloons; measuring height in nanometers and creating a liquid crystal display that changes color. You will also have an opportunity to talk with Dr. Heather Clark of Northeastern University about her work inventing nano glucose sensors. This event repeats on Sunday, April 3 at the same time and location. Free. American History Museum, 10:00 AM-4:00 PM.
Sunday, April 3: PHEON
Do you have what it takes to win control of a secret world? Test your ingenuity by exploring, creating and texting your way around American Art in this multimedia scavenger hunt. You will need a cell phone with text messaging enabled, comfortable shoes and a sense of adventure. Learn more about this text-based adventure game at Pheon.org. To play, sign up in the Luce Foundation Center between 2:30 and 4 PM. Free. American Art Museum, 2:30 PM-6:00 PM.
For updates on all exhibitions and events, visit our companion website goSmithsonian.com