Weekend Events: Holiday Card Workshop, ZooLights and Music from the Federal Music Project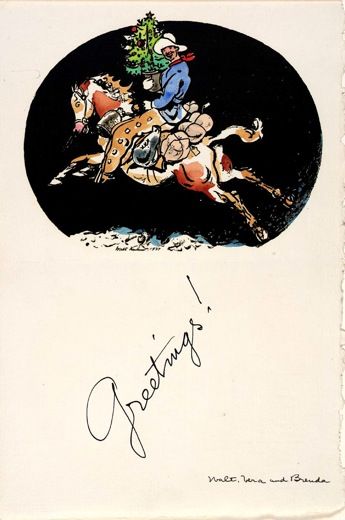 Friday, December 11: ZooLights
That's right kids—ZooLights is back once again! For children of all ages, a menagerie of LED light sculptures modeled after critters at the zoo will be on display. Tickets are required for visitors aged 2 and older and can be purchased at any National Zoo store, at the door (unless that day's worth of tickets are sold out), or through Ticketmaster. Unless the Zoo closes due to inclement weather, this event runs from Friday through Sunday until December 13; between December 18 and January 2, ZooLights occurs every night except December 24, 25 and 31. Tickets are $8 general admission; FONZ $5. National Zoo, 6-8:30 PM.
Saturday, December 12: Holiday Cards
Break the chains of prefabricated holiday sentiments by attending this family-friendly greeting card workshop led by artist Ed Bisese who will show you how to make your own mailable works of art, 1:00-3:00 PM. Also be sure to check out the exhibit  Season's Greetings: Holiday Cards from the Archives of American Art. Free. Reynolds Center for American Art and Portraiture.
Sunday, December 13: Composers of the Federal Music Project
During the Great Depression, the Federal Music Project sought to provide work for musicians, who were particularly hit hard by the economic downturn. Come on out to the American Art Museum for a lecture and concert led by scholar and pianist Leslie Amper who, in addition to discussing the Federal Music Project, will perform works by Henry Cowell, Roger Sessions, Amy Marcy Beach, Aaron Copland, and others. Free. American Art Museum, 2:00 PM
For more information on events and exhibitions at the Smithsonian museums, check our companion website, goSmithsonian.com, the official visitor's guide to the Smithsonian.