Weekend Events: Hirshhorn After Hours, Day of the Dead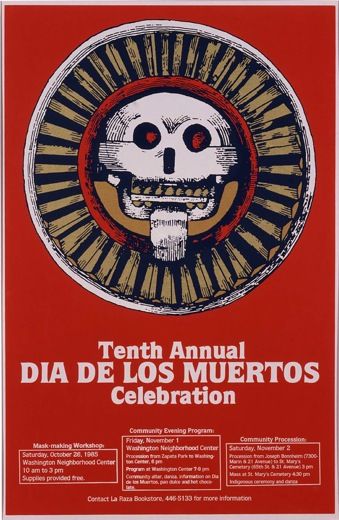 Friday, October 29: Hirshhorn After Hours
Come enjoy DC's premiere contemporary art event, Hirshhorn After Hours, which will feature gallery talks, special performances and music spun by DJ Matt Bailer and DJ Robert Bozick. Tickets are required and may be purchased online or at Smithsonian IMAX theaters on the National Mall. Tickets will not be sold at the door. Rates are: $18 general admission; free for Annual Circle members. Hirshhorn, 8:00 PM-12:00 AM.
Saturday, October 30: Gay Art before Gay Liberation: George Bellows, Georgia O'Keeffe, Jasper Johns
Before LGBT rights came to the forefront of political discussions, issues affecting gay Americans were explored by way of the visual arts. Today, co-curator of the new exhibition "Hide/Seek: Difference and Desire in American Portraiture" Jonathan D. Katz will have you take a close look at the nature of gay art through the paintings of George Bellows, Georgia O'Keefe and Jasper Johns. Free. Portrait Gallery, 4:30 PM.
Sunday, October 31: Smithsonian Dia de los Muertos Festival: A Second Life Experience!
To celebrate the Day of the Dead, the Smithsonian Latino Center presents a Dia de los Muertos 3D online experience illustrating Latino customs and beliefs dating from ancient Mesoamerica to those practiced today. Explore and learn about Latino cultural heritage through this holiday for honoring the dead and the cycle of life and death. For more information about the event, and instructions on how to sign up for a Second Life account, visit the event's official site. Free. Smithsonian Latino Center. This event repeats daily through November 2.
For updates on all exhibitions and events, visit our companion site goSmithsonian.com