Weekend Events: Gullah and Japanese American Art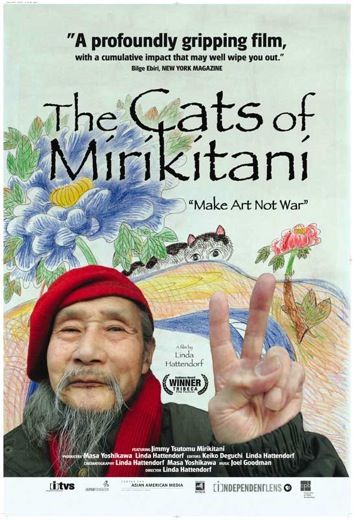 Friday, August 27: Sorry, no special evening events are slated for today. But be sure to check out this site for a full listing of regularly-scheduled activities happening all over the Smithsonian.
Saturday, August 28: Gullah Art
Today, musician and visual artist James Stephen Terrell leads a discussion and workshop that will open your eyes and ears to the art, music and religion of the Gullah people. While at the museum, be sure to check out the companion exhibit Word, Shout, Song: Lorenzo Dow Turner Connecting Communities through Language. The Gullah people were also the inspiration for George Gershwin's opera Porgy and Bess, which was recently covered in this Smithsonian.com article. Free. Anacostia Museum, 11:00 AM-3:00 PM
Sunday, August 29: The Cats of Mirikitani
In this documentary, filmmaker Linda Hattendorf traces the painful past of Jimmy Mirikitani, a man who spent part of his youth in a Japanese internment camp during World War II and ultimately lived on the streets creating works of art. After the screening Hattendorf and co-producer Masa Yoshikawa will answer audience questions. DVD signing follows. Free. Renwick Gallery, 2:00 PM.
Afro-Brazilian Musical Workshop
Come enjoy an opportunity to play special Brazilian instruments such as the reco-reco, the repinque, and a percussion instrument called the samba batacuda and learn about their African roots. Free.Anacostia Museum, 1:00-3:00 PM
For updates on all exhibitions and events please visit our companion site goSmithsonian.com