Weekend Events: Forensics, Muppets and Seamen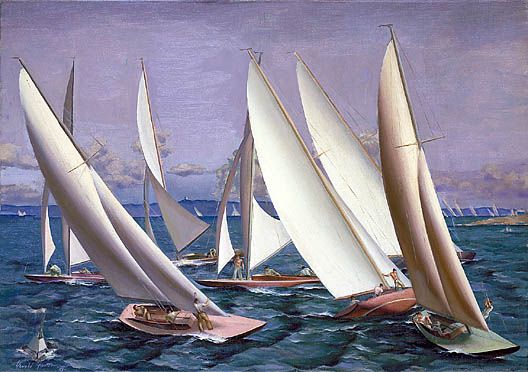 Saturday, May 23: One World, One Sky: Big Bird's Adventure: Planetarium Show
This story time and planetarium show double-header is epecially geared to the Smithsonian's youngest visitors. In "One World, One Sky", Big Bird and Elmo and Hu Hu Zhu (a character from the short-lived Chinese incarnation of Sesame Street) travel from Sesame Street to the moon and explore the night sky. (And for those of you unfamiliar with ATM's ongoing affair with the Muppets, check out Joseph Caputo's interview with Elmo here and our ill-fated attempt at Muppet impersonations here.) Free. Air and Space Museum, 11:00 AM
Sunday, May 24: On the Water 3-Day Opening Celebration
Commemorate the grand opening of the American History Museum's exhibit On the Water: Stories from Maritime America by attending this three-day festival (it officially began on May 23). Come learn about life on the waterways and how maritime trade shaped our nation. Celebration continues through Monday, May 25. Free. American History Museum, 11:00 AM-4:00 PM.
Monday, May 25: The Smithsonian is Open on Memorial Day!
That's right—the Smithsonian museums are open on Memorial Day! Come enjoy the sights that make the National Mall such an awesome tourist destination. I heartily encourage you to make a point of visiting the war memorials, from the all-but-forgotten WWI memorial to the Vietnam War memorial. No, they're not part of the Smithsonian (the memorials are National Parks territory) but one ought to take a few moments to think about all the men and women who have served this country. While the Smithsonian doesn't have any special Memorial Day-themed events happening today, go to goSmithsonian to get the lowdown on all the museums and plan your day.