Weekend Events Dec. 9-11: Eternity, Super Science Saturday and Sara Daneshpour
This week, see a critically-lauded Thai film, attend a hands-on day of aviation activities, and hear a live concert pianist perform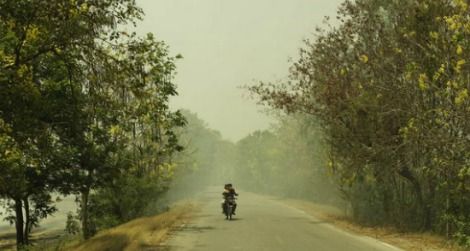 Friday, December 9 Eternity
See the 2010 Thai film Eternity, a critically lauded love story that won the Tiger Award at the 2011 International Film Festival Rotterdam. The organizers of the festival call the film "atmospheric, but also poetic and philosophical, or maybe better: spiritual…past and present go hand-in-hand like passionate lovers." The screening will be introduced by professor Justin T. McDaniel of the University of Pennsylvania. Free. 7 p.m. Freer Gallery, Meyer Auditorium.
Saturday, December 10 Super Science Saturday
Come for a family-friendly day with hands-on activities in science, technology, engineering and mathematics. Today's event is themed around the Wright Brothers' pioneering experiments in aviation. Demonstrations will offer the chance for visitors to participate and learn about the science behind these groundbreaking flights. Free, with a $15 parking fee per vehicle. 10 a.m. to 3 p.m. Air and Space Museum Udvar-Hazy Center.
Sunday, December 11 Sara Daneshpour
Attend a live performance by Sara Daneshpour, the world-renowned concert pianist. Daneshpour, a DC native, studied at the Curtis Institute of Music as a protégé of Leon Fisher and is now pursuing her master's at the Julliard School. As part of the museum's Steinway Series, hear her perform the compositions of Franck, Scriabin and Prokofiev on the museum's own Steinway Concert Grand model D piano. Free. 3 to 5 p.m. American Art Museum, McEvoy Auditorium.
For a complete listing of Smithsonian events and exhibitions visit the goSmithsonian Visitors Guide. Additional reporting by Michelle Strange.