Weekend Events Dec. 30-Jan 1: Treasures at the Museum, Flights of Fancy, and Last Day of ZooLights
This New Year's weekend, meet a children's book author and archivist, come to aviation story time, and catch ZooLights before it's over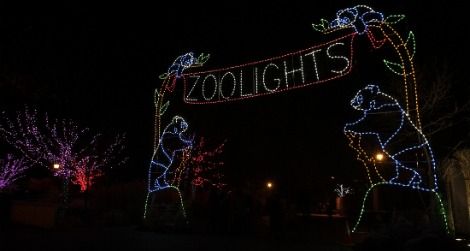 Friday, December 30 Treasures at the Museum
Treasures at the Museum, by Deborra Richardson, chief archivist of the American History Museum, is a chapter book that introduces children to archives through the imaginative journey of young characters Robbie and Brittany. On Friday, come meet the author and have a copy of the book autographed. A terrific gift idea for children in grades K-4, this book is sure entice young readers to the preservation of history. Free. 2 to 4 p.m. American History Museum, Archives Center, 1st Floor West
Saturday, December 31 Flights of Fancy
Bring children of all ages to the Air and Space Museum's Flights of Fancy story series. Museum staff read tales of legendary aviators, hot-air balloons and space exploration, and each session also includes a hands-on art activity. This week, the book is Comets, Stars, the Moon and Mars, a collection of space poetry and paintings by Douglas Florian. Free, with sessions at 11 a.m. and 1:30 p.m. Air and Space Museum.
Sunday, January 1 Last Day of ZooLights
This New Year's Day, visit the Zoo for your last chance to see Zoo Lights until the next holiday season. The nighttime holiday festival features light displays, special animal exhibits, entertainment and the Zoo's new "iceless" skating rink featuring a high-tech acrylic material. Come to the area's only free holiday light show and enjoy an extensive LED display illuminating the trees, walkways and buildings, along with life-size animal light silhouettes. 5 to 9 p.m. National Zoo.
For a complete listing of Smithsonian events and exhibitions visit the goSmithsonian Visitors Guide. Additional reporting by Michelle Strange.