Weekend Events Dec. 2-4: Native Americans in the Military, Dress to Empress Soiree and All About Body Art
Join a panel of Natives who have served in the armed forces, spend the night at an exclusive Chinese-themed soiree, and explore the world of tattoos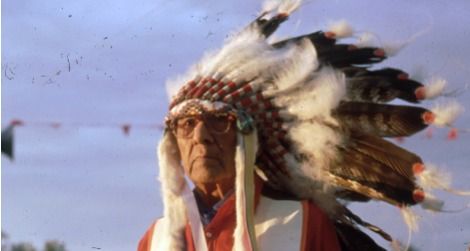 Friday, December 2 Native Americans in the Military
Native Americans have served in the U.S. Armed Forces all the way back to the Revolutionary War, and by percentage serve more frequently than any other ethnic group. As part of American Indian Heritage Month, learn about this unique history and hear unforgettable stories of heroism at a program hosted by noted historian Herman J. Viola. The program will feature a panel of Natives who have served in Iraq, Korea, and World War II. Free. 3 to 5 p.m. American Indian Museum, Rasmuson Theater.
Saturday, December 3 Dress to Empress Soiree
Come to a swanky and exclusive evening of Asian food, fashion and music. The Dress to Empress Soiree and Fashion show features work by the award-winning designer Yeohlee Teng themed around Chinese fashion, celebrating the Sackler and Freer Galleries' collections and its exhibitions, "Power|Play: China's Empress Dowager" and "Family Matters: Portraits from the Qing Court." Both exhibitions explore aspects of imperial life at court during the Qing dynasty, including fashion. Come in your finest Asian attire to enjoy open bars, complimentary Chinese cuisine and the hypnotic beats of DJ Nitekrawler. Tickets are $89 for Silk Road Society Members and $115 for the general public, with $150 VIP tickets providing access to a VIP-only bar, swag bags, and a special check-in. 8 p.m. to midnight. Sackler Gallery.
Sunday, December 4 All About Body Art
Join innovative artist and educator Jay Coleman as he explores the world of tattoos and body art. The program will cover the history of tattooing, the cultural significance of the art form around the world, and the health risks and myths associated with tattoos. This program, recommended for ages 13 and up, will be a fascinating journey for anyone who has ever considered getting their own tattoo. Free. 2 p.m. Anacostia Community Museum.
For a complete listing of Smithsonian events and exhibitions visit the goSmithsonian Visitors Guide. Additional reporting by Michelle Strange.