Weekend Events: Classic Japanese Cinema, Fashion of the Gods and Perspectives on Portraiture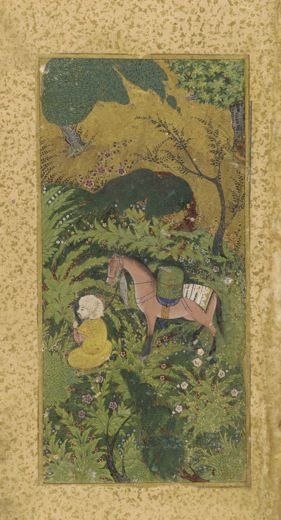 Friday, November 12: Perspectives on Portraiture
Explore dynamic relationships between portraits, artists, subjects and viewers in docent-led tours at both the Sackler Gallery and the National Portrait Gallery. At the Sackler, experience Fiona Tan's integration of portraiture, moving image and sound installations that stimulate dialogue about memory and identity. At the National Portrait Gallery, view contemporary portraiture and discover individuals influencing modern American culture in the exhibition "Americans Now." Meet in the lobby at the 8th and F Street NW entrance. Visit npg.si.edu for more information. Free. National Portrait Gallery, 2:00 PM.
Saturday, November 13: Fashionable Gods and Goddesses
Everybody needs to change and update their wardrobe from time to time. As you explore the show "Gods of Angkor," discover the changing fashions, crowns, jewels and objects associated with Buddha and Hindu gods as their influence spread from India to Cambodia. Afterward, go back to the classroom where all you aspiring Coco Chanels and Bob Mackies can decorate a traditional image or whip up more fashion-forward attire for the gods. This event is ideal for persons ages eight to fourteen. Space is limited and is available on a first-come, first-served basis. This event repeats on November 14 at the same time. Free. Freer, 2:00 PM.
Sunday, November 14: Rashomon
This classic Akira Kurosawa film tells the story of a murder investigation where the witnesses offer mutually contradictory testimonies—and it's up to the viewer to determine the truth from the lies. This movie not only helped create a market for Japanese cinema in Western countries, but broke new ground in cinematic storytelling. This film will be presented in Japanese with English subtitles. Free. Freer, 2:00 PM.
For updates on all exhibitions and events, visit our companion site goSmithsonian.com