Weekend Events: Chinese Calligraphy and the Zoo's Autumn Conservation Festival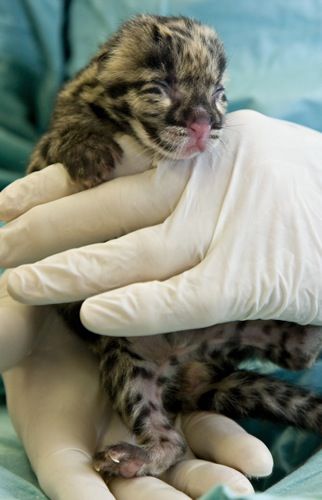 Friday, October 2:
Sorry kids, no special afternoon or evening events happening at the Smithsonian today. But be sure to check out this site for a listing of regularly-scheduled happenings around the Institution.
Saturday, October 3: The Lives of Chinese Scripts and Calligraphy - Gallery Talk and Workshop
Come listen to associate curator of Chinese art Joseph Chang discuss calligraphy—an art form that has developed over the course of three millennia. After a gallery tour where you can see how calligraphy has evolved—and how modern artists draw on the aesthetic sensibilities of their predecessors—meet artist John Wang who will conduct a workshop where you can learn basic writing techniques. Free, but registration is required for the workshop. For reservation information, email [email protected] or call 202.633.0465. Freer, 1:00 PM
Sunday, October 4: Autumn Conservation Festival
Once a year, the National Zoo's Conservation Research Center (CRC), tucked away in the foothills of the Blue Ridge Mountains, opens its doors the public. So come take this opportunity to chat with scientists, tour the veterinary hospital and see the menagerie of endangered species living at the facility—including an adorable pair of clouded leopard cubs born this past spring. There will also be a meet and greet with a kiwi (the bird, not the fruit). Other entertainments will include live music, wagon rides and cavalry maneuvers. Food and drinks will be available for purchase. Festival occurs on October 3 and 4. Admission is free; however, non-CRC members must purchase a car pass. For more information about the festival and to purchase car passes, please see the festival's main website. Free. National Zoo, 10:00 AM-3:00 PM
For more information on events and exhibitions at the Smithsonian museums, check our companion website, goSmithsonian.com, the official visitor's guide to the Smithsonian.