Weekend Events August 26-28: One World, One Sky; American Sabor; Glory Days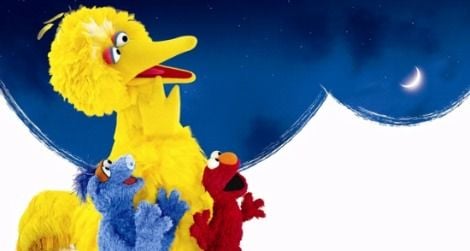 Friday, August 26 One World, One Sky
Bring your child to the planetarium for a show guaranteed to please. In "One World, One Sky," Big Bird, Elmo and Hu Hu Zhu (a character from Zhima Jie, the short-lived Chinese incarnation of Sesame Street) travel from Sesame Street to the moon and learn all about the night sky. The excitement of learning about the moon and the show's opportunities for audience interaction make this a great family-friendly event to start off your Friday. Free, tickets available at planetarium box office. Air and Space Museum, 10:30 AM.
Saturday, August 27 American Sabor
This Saturday, the Smithsonian Latino Center and Latino Public Broadcasting present a pair of documentaries about Latin music as part of the American Sabor series. Accordion Dreams, by Hector Galán, explores conjunto, the unique musical tradition that originated in the 19th century among the Mexican American community and is increasingly popular worldwide. Lalo Guerrero: The Original Chicano, by Dan Guerrero and Nancy De Los Santos, celebrates Lalo Guerrero, whose influential life and career have affected the contemporary history of Mexican Americans significantly. Free, doors open 30 minutes before first film starts. Ripley Center. 2 to 4 p.m.
Sunday, August 28 Glory Days
After a childhood in wartime Germany and a decorated career in the Air Force, Col. Wolfgang Samuel has written memoirs, oral history, and aviation history. Come to meet the author as he signs copies of his books Glory Days, Watson's Whizzers, American Raiders, The War of Our Childhood, German Boy, and I Always Wanted to Fly. Free. The event is at the Air and Space Museum's Udvar-Hazy Center in Dulles, Virginia. Noon.
For a complete listing of Smithsonian events and exhibitions, visit the goSmithsonian Visitors Guide. Additional reporting by Michelle Strange.