Weekend Events: A Guitar Festival, Go-Go Music and Buddhism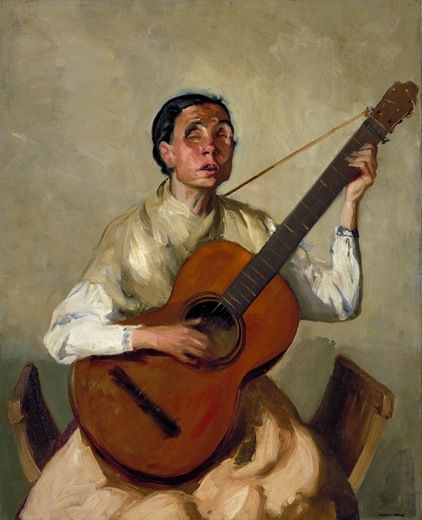 Friday, June 4: 3-Day Ibero-American Guitar Festival
Sponsored in part by the Smithsonian Museum of the American Indian and the Smithsonian Latino Center, the 4th annual Ibero-American Guitar Festival celebrates the musical traditions of Spain, Portugal and Latin America. Enjoy musical performances, lectures, master classes and discussions—and since some of these events are available to you free of charge, you'd be hard-pressed to come up with a good reason not to go. Tonight, enjoy mariachi music at the American Indian Museum's Mitsitam Café from 5:00-7:00 PM as well as performances by Margarita Escarpa and the Manuel M. Ponce Quartet starting at 7:00. For a full list of events throughout the weekend and to purchase tickets for ticketed events, please visit the Ibero-American Guitar Festival's website. American Indian Museum, 5:00.
Saturday, June 5: Teach the Beat: Go-Go Music from West Africa to Washington, D.C.
Go-Go music is a form of funk that has been getting people into the groove since the 1970s. But did you know that the genre has roots in age-old African musical traditions? Today, Charles Stephenson and Kip Lornell—co-authors of The Beat! Go-Go Music From Washington, DC —lead a discussion and demonstration on how Go-Go music emerged in Washington, D.C. Other guests are Shuaib Mitchell, the director of the Straight Up Go-Go DVD, choreographer/dancer Melvin Deal, and musicians Thirtytwo of the Northeast Groovers and Go-Go Mickey of Rare Essence. Books and DVDs are available for purchase. Free. For more information, call 202-633-4844. Anacostia Museum, 1:00 PM.
Sunday, June 6: Origins and History of Tibetan Buddhism
In this installment of the In the Realm of Tibetan Buddhism gallery talk series, learn about the origins—both historical and legendary—of Tibetan Buddhism. Free. Sackler Gallery, 2:00 PM.
For updates on all exhibitions and events, visit our companion site goSmithsonian.com