Wednesday Roundup- Renaissance Man, Paper Planes and Artist Interviews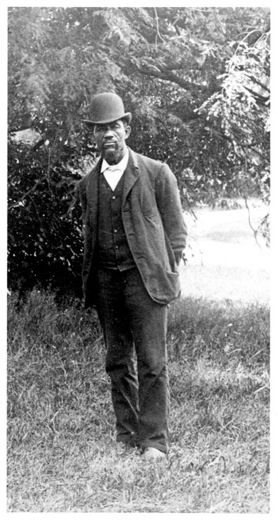 Business Plan—Calling all business execs and start-up ventures. Get in at the bottom on this deal. The National Museum of American History is planning a new exhibition on the history of business and innovation and is looking for your help. The museum has launched a site, American Enterprise, so that anybody with a good idea can log in and help plan the exhibit. Curators will blog about research trips and artifact collecting and you can offer tips on anything from artifacts to topics and even test ideas. The exhibit is slated to go on view in 2014.
Renaissance Man— In honor of Black History Month, The Bigger Picture remembers Solomon G. Brown, the first African-American to work at the Smithsonian. Brown, born a free man in 1829, worked at the institution for more than 50 years, serving in a variety of capacities, including: building exhibit cases, moving and cleaning furniture, and helping prepare maps and drawings for lectures. Learn more about Brown's life and work at the Smithsonian, including his close relationship with the second Smithsonian Secretary, Spencer F. Baird, in the first in a series of related posts this month.
What Goes Up— What happens when you drop 200 paper planes from "the edge of space?" Well, that's what Project Space Planes is trying to find out. The team dropped the planes, each containing a memory card with a message for the person who finds it, back in January. They are hoping to see a) whether the memory cards are tough enough to survive the journey and, b) how far the planes travel. Check out their site for more information and updates on the project. Thanks to the team over at The Daily Planet for the heads up.
Artists on Art— The Archives of American Art has made available excerpts from its oral history interviews with artists like: Robert Bechtle, Judy Chicago, Dennis Oppenheim and Joan Snyder. Hear their thoughts on photography, controversy, public vs. studio art and changes in their work. In addition to the podcasts, summaries of each interview, as well as transcripts of the conversations are available online.