Wednesday Roundup: Lions, a New Game from American Art, Jump Rope and More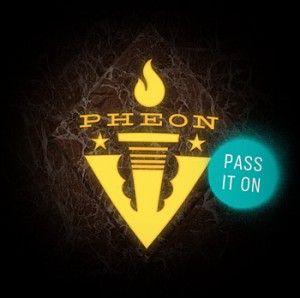 Pheon—The Smithsonian has officially entered an alternate reality—this Saturday, the American Art Museum launches Pheon, their new alternate reality game. Following on the heels of "Ghosts of a Chance," a virtual detective game, Pheon is an otherworldly spin on the classic game Capture the Flag. (I'll be playing the game next week and reporting on my experience in this space.) A preview at Eye Level warns of a secret world called Terra Tectus, in which two warring factions, Knaves and Staves, struggle to restore balance after the intrusion of Seers, people from the real world. And rumors persist that belly dancers are somehow involved. No, really.
Lion Cub Live Chat—A few weeks ago, we announced the birth of four healthy new lion cubs born at the National Zoo. This Friday at noon, the Zoo will host a live web chat with the zookeepers working with the great cats. They'll be ready to answer any and all questions about the new lion cubs, what goes into creating a lion pride and the cubs currently on the way (the Zoo's other female lion, Nababiep, is expecting). Alternatively, you could just ogle those little cub cuties on the Zoo's lion cub cam.
PhD Pioneers—In 2009, for the first time in history, more women than men graduated with doctoral degrees in the United States. The Bigger Picture has posted a few pictures from the Smithsonian Institution Archives of early female graduate students, including the first woman to earn a PhD from Johns Hopkins University in 1893, and the first woman to earn a PhD in biochemistry from the University of Wisconsin.
Jump Ropes from the Past—This week, take a journey back to 1965, with an educational video posted by SIRIS. The video teaches the basics of jump-roping, demonstrated by a crowd of young schoolchildren that may just be the largest group of synchronized jump-ropers I've ever seen. There's also a nifty soundtrack to hum along to.