Wednesday Roundup: Earhart, Rockman and Heye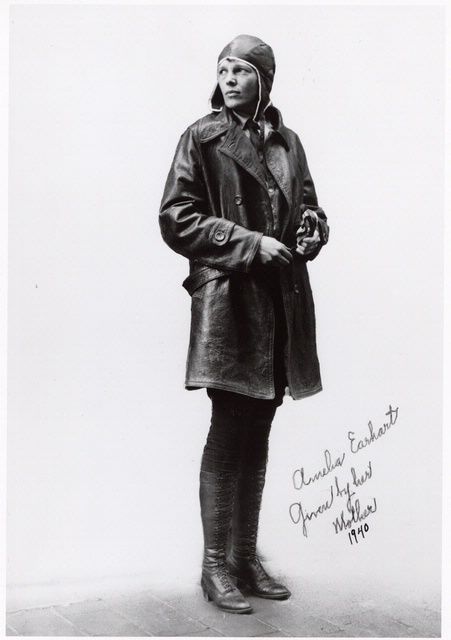 Air and Space Preview: One of the Air and Space museum's most popular exhibits is the "Barron Hilton Pioneers of Flight" gallery. Among its offerings are planes flown by such famed aviators as Charles Lindbergh and Amelia Earhart, who spearheaded the field in the 1920s and 1930s when many were skeptical about flying. The gallery has been redone over the past several months, and reopens to the public on Friday, November 19. Preview the new gallery, where you can see a panorama that takes you straight inside both Lindbergh's and Earhart's cockpit.
Stamps of Mexico: In the wake of the Mexican Revolution that overthrew Porfilio Diaz and established a Constitution, Mexican society was still rife with conflicting ideologies and values. A new online exhibition from the Postal Museum, "Arago: People, Postage and the Post," shows how the post-revolutionary Mexican governments of the early 20th century used stamps to convey unity and to provoke patriotism among its citizens. A selection of these stamps shows images of infrastructure and coats of arms. There's even a stamp commemorating Amelia Earhart's goodwill flight to Mexico City in 1935.
Rockman Slideshow: An exhibit opening November 19 at American Art, "Alexis Rockman: A Fable for Tomorrow," highlights the paintings of New York-based artist Alexis Rockman, known for his depictions of the natural world. The museum has posted an online slideshow of works in the exhibit along with descriptions of each painting. Subjects range from Venus flytraps to orchids to evolution.
Infinity of Nations App: The George Gustav Heye Center in New York City just launched an iPhone app for their new permanent exhibit, "Infinity of Nations." Use it to get extra scoops on the objects featured in the exhibit, many of which were collected by founder George Gustav Heye. The app can be your tour guide from any location, or while visiting the exhibition.