We Shall Call Him (or Her) … Octavius!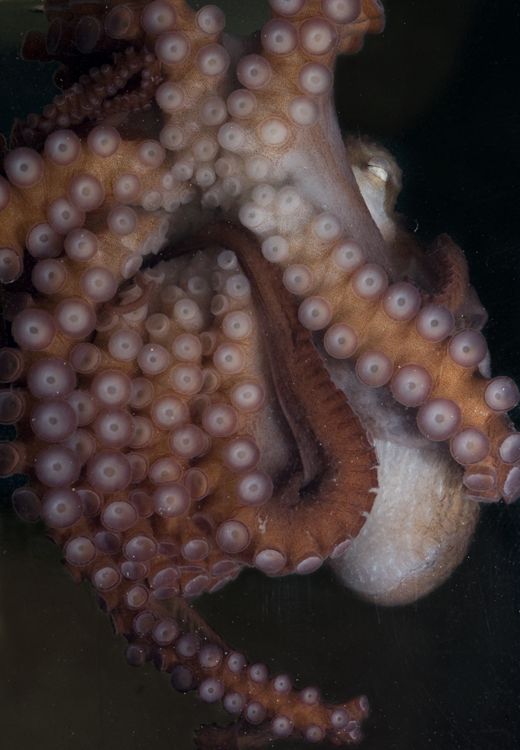 The votes in a poll to name the National Zoo's new giant Pacific Octopus are in, and there is a clear leader among them: Octavius.
During the past two weeks, the poll drew 7,050 visitors, who voted on a name for the animal from a list of four possible names generated by zoo staff and volunteers.
When the poll closed at noon today, the name Octavius took 57 percent of those votes.  Olympus and Ceph were neck-and-neck for second place, with 1,259 and 1,199 votes, respectively.Vancouver was a distant fourth, with 586 votes.
The name Octavius is significant, zoo officials say, because the prefix "Oct" means eight, the number of arms an octopus has, and "Octavius" was the Latin name given to the eighth child by Ancient Roman families.
Now, visitors to the zoo's Invertebrate Exhibit will finally have a name to call the growing octopus—at  least for now. Though most zoo staff believe Octavius is a male, it will be a while more before zoo officials can confirm the gender.
Even if the  little big guy turns out to be a lady, at least "Octavia" has a nice ring to it.
If you can't make it to the zoo, you can still see Octavius on the zoo's OctoCam.