UPDATED WITH ANSWERS: The List: An Earth Day Game of Who Am I
Now read this post carefully, because there will be a quiz at the end. Let's begin with a history lesson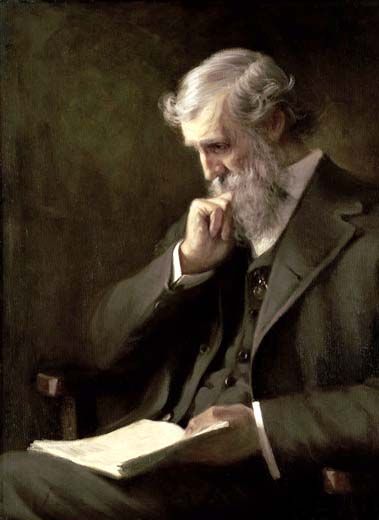 Now read this post carefully, because there will be a quiz at the end. Let's begin with a history lesson.
Earth Day was first celebrated on April 22, 1970 in cities and university campuses all over the United States. Founded by Wisconsin Sen. Gaylord Nelson, Earth Day began as a series of teach-ins at university campuses, as well as demonstrations to promote much-needed environmental reform. It was a time when the right set of conservation winds were blowing. Air pollution was being linked to disease. Fish kills occurred in the Great Lakes. A river in Ohio, oozing with oil and contaminants, suddenly burst into flames. An oil platform off the coast of Santa Barbara exploded and 100,000 barrels of crude oil seeped into the California channel killing thousands of sea birds and marine mammals.
More than 20 million people participated in the first Earth Day celebration, and it is now recognized in more than 175 countries and by 500 million people. The day also commemorates all those conservation-minded forerunners and founders of environmental activism.
There are dozens of these early environmental stewards within the collections of the National Portrait Gallery. With the museum staff's help, we've compiled a list of just a few of the early supporters found there.
But this week, there's a twist to our Wednesday List. It's a quiz. (Answers will appear tomorrow). Test your Earth Day knowledge and tonight, head to the National Portrait Gallery for "Pop Quiz: Earth Day Challenge." More details can be found after the questions.
When I was in the U.S. Senate, I sponsored bills such as the 1965 Water Quality Act, supported the establishment of the Environmental Protection Agency and spoke at the first Earth Day celebration. Who am I?
As the second woman ever to be hired by the U.S. Bureau of Fisheries (now the Fish and Wildlife Service) my book about environmental problems caused by pesticides inspired the title of a current Smithsonian American Art Museum exhibition called "A Fable for Tomorrow." Who am I?
I was an author in the mid-20th century and won a Pulitzer Prize for Fiction in 1972.  I helped launch the modern environmental movement through my writings for a campaign to prevent dams, which would have changed forever the landscape of  Dinosaur National Monument. Who am I?
My ideas about simple living as described in my most famous book about my cabin on the bank of a pond have inspired activists and laid the groundwork for what we consider environmental ethics today. Who am I?
I was an advocate for sustainable agriculture in the early 20th century.  I am most known for my research into the growth and use of peanuts as an alternative to cotton crops.  Who am I?​
To further test your knowledge, this evening visit the National Portrait Gallery and take the quiz at 6:30 p.m. in the Robert and Arlene Kogod Courtyard.  It can be played individually or in groups of up to 6 people and the rule is you have to employ "Brain Power" —not Google—to answer the questions. Prizes will be awarded to the person or team with the most correct answers.  (ATM is not offering any prizes, by the way.)
ANSWERS, after the jump:
1. Edmund Muskie
2. Rachel Carson
3. Henry David Thoreau
4. Wallace Stegner
5. George Washington Carver
Photo- John Muir