Twelve Books to Help Children Understand Race, Anti-Racism and Protest
Literature is just one part of fostering positive sense of self and others, say educators at the National Museum of African American History and Culture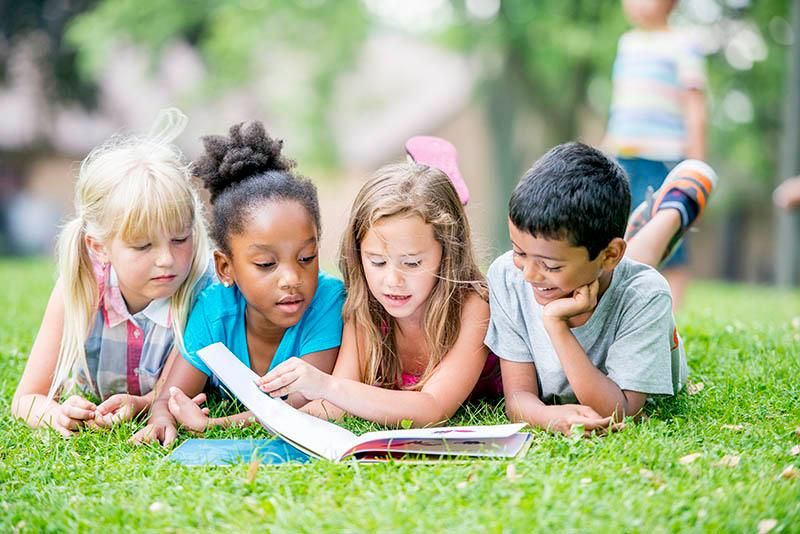 We are nearly two weeks into national and international #BlackLivesMatter protests in response to long-term violence against black bodies in our society. For the Black community and anyone already doing the work of being anti-racist, the travesty of that reality is not surprising when understood as the most recent example of the long history of racism in the United States. Our current understanding of race has evolved with the founding and development of this nation. The construction of race, racism, white supremacist culture and anti-blackness has been embedded in every system and institution from the inception of the United States, making it, as clinical psychologist and race relations expert Beverly Daniel Tatum says, the "smog" we all breathe—including for the children in our lives.
At the Smithsonian's National Museum of African American History and Culture, the education department has been considering how to clear the smog and dismantle racism for the last decade, even before the museum's doors opened in 2016. Most recently we launched a web portal dedicated to "Talking About Race." We decided to share it with the public at this critical moment to encourage people to commit to the lifelong work of being antiracist. The department considers the arc of a person's life from birth until adulthood to understand how racialized identity forms and its impact on the individual's life.
The work of supporting positive racialized identity development and talking about race with children is critical to dismantling racism; it is complex, nuanced and one of the most important things we can do. Much of how children figure out the world, even before they have words, comes from observing and listening. A concrete and powerful way to talk to children about race is activating children's literature, which can be a great tool for sparking discussion with a child. Additionally, children's books can often support adults in explaining concepts by providing visual examples and developmentally appropriate language. For children and teens, books addressing race are most effective when paired with conversation. On their own, books cannot provide children with full lessons on understanding racial identity or racism and will not answer the many questions young children have about skin color or difference.
Starting in a child's infancy, adults can use books to introduce human diversity and establish an environment where it is safe to discuss differences and race. Read together, acknowledge a child's observations about human differences and answer questions. Children and teens are not colorblind. When we talk about race, we honor who children and teens are as learners. A conversation with a caring adult allows children to feel safe and ask questions instead of drawing conclusions about race and racism based on implicit and explicit messaging from the world around them and their own limited knowledge. Reading is a powerful way to nurture a child's sense of curiosity and build a foundation for having bigger conversations about race over time.
Children's literature is just one part of fostering a child's positive sense of self and others and raising an anti-racist and anti-bias child. For additional ideas to support a child's and parent's journey, read "Smithsonian Scholars and Researchers Share Works that Shed Light on the History of U.S. Racism."
The following titles are options to get you started. Links provided take you to Amazon.com, where any purchases made will render a small revenue stream that supports Smithsonian magazine and the Smithsonian Institution.
(Books with * are by authors of color.)
Skin Color
These books introduce children to how and why people look different. Using books with real photographs are best when first introducing your child to racial identities. These selections communicate that skin colors and physical differences do not determine a person's worth or tell us about who the person is on the inside—critical elements of being anti-racist and anti-bias.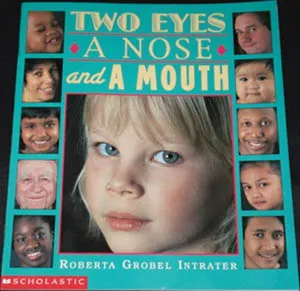 Young children are fascinated by faces. Between 3 and 6 months old, children recognize race and look longer at faces that share the same race of their caregivers. This age is a time to celebrate the diversity of humanity and create a healthy, positive emotional framework when discussing identity. When looking at this book with the child in your life, describe what you see, including skin color and facial features that demonstrate the diversity of humanity.
Shades of People, by Shelly Rotner and Sheila M. Kelly
Starting at two, children begin to order, sort and classify to make sense of their world, and their language is rapidly expanding. This book provides clear, concise language to describe the range of skin colors with accompanying photos. Shades of People includes a range of people and settings (beach, park, city) and is a great starter book for conversations about skin color and race.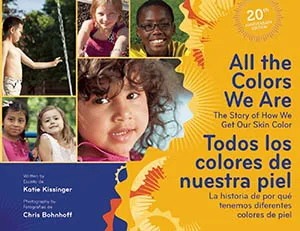 One introductory way to talk about race is to describe the ways we are different while uplifting the message we are all the same. This bilingual (English/Spanish) book uses the concept of same and different while providing scientifically accurate explanations of how we get our skin color from our ancestors, melanin and the sun.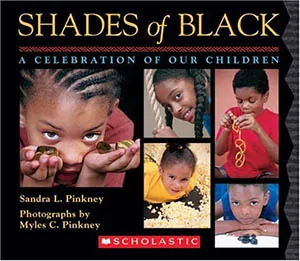 This book pairs beautiful photographic portraits with clear poetic language describing an array of skin colors, hair textures and eye colors that affirm and celebrate the rich diversity of Black children.
Racism and Being Anti-racist
The following books explore how to be anti-racist. Racism takes several forms and is rooted in anti-blackness and bias against dark skin. Children may hear or see messaging, implicitly and explicitly, in their daily lives that communicate that black or dark things and people are bad, scary or not as good. Thoughts like these impact children of all racial identities and play a role in discrimination and violence towards Black people. Children's literature can help to counter anti-black messages for children.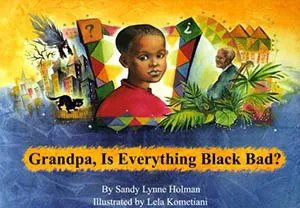 In our culture, even the words white and black often have positive or negative connotations attached to them. White is often associated with "good," "pure" and "clean," while black is "bad," "dirty" and "evil." Studies show us that children generalize these linguistic connotations to people. This picture book is an example of the kinds of necessary conversations adults must have with children to counter messages of anti-blackness and support understanding of race for children of all racial identities, pride in one's culture and positive self-image development.
Sulwe, by Lupita Nyong'o*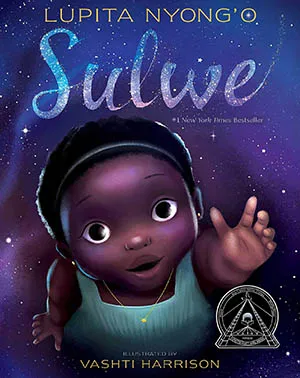 This picture book by actress Lupita Nyong'o follows the story of a child who wishes her dark skin was lighter. Sulwe emphasizes the importance of creating an at-home environment that invites conversations and questions about race. It demonstrates the impact a discussion between a child and a caring adult can have to support positive identity development, self-love and acceptance.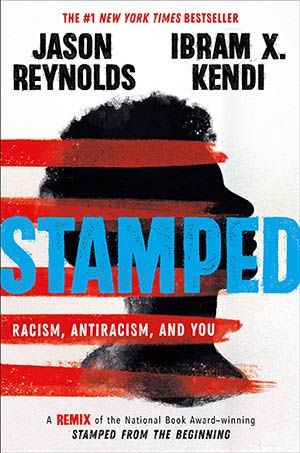 Understanding where racism comes from historically and how racism is a part of the fabric of society's institutions is vital to learning more about it. This knowledge is crucial when taking action to become more anti-racist in your own choices. This book, written in a fast-moving and creative rhythm, is ideal to help teens understand the foundations of racism, especially anti-blackness, and gain an understanding of why we are where we are today.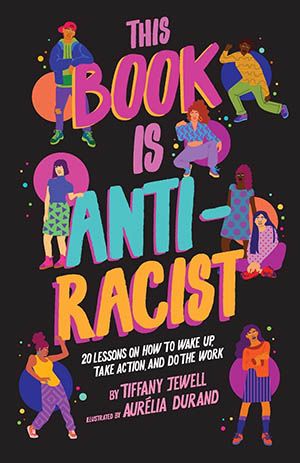 Learning history and understanding concepts of bias, inclusion and oppression, and the various ways that these realities impact the existence of racism, is a starting point. In order to effect sustained change, we must all do the work. This book speaks to teen and young adults about concrete action steps to move towards living a more anti-racist life.
Protesting
Being anti-racist is a daily practice that is about making choices. As you talk about race and racism, empower your children to see that one choice they can make is how they use their voice. When you join your voice in concert with others to demand change that is called protest. When protests happen we ask ourselves: what are you protesting against, what are you fighting for, how does this align with your values as a family? The following books can supplement your conversations.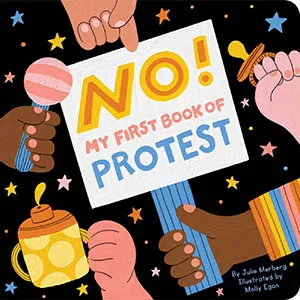 "No" is an empowering word for children to learn to express preferences and set boundaries. When we say no, we say what is happening is not okay. This board book introduces famous protests and encourages children to say no to injustice.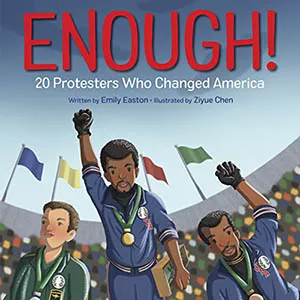 This richly illustrated picture book showcases various moments in history where individuals and communities joined their voices to demand change in the United States. From historic examples to contemporary ones, children are exposed to the movements, marches and issues that changed American life. This book provides a great introduction into the long history of how people have used their voice to work for change.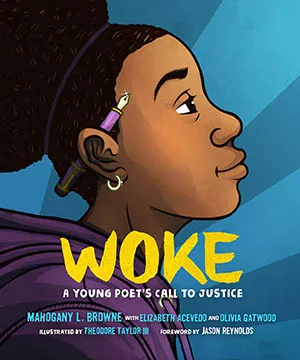 This book inspires conversations around social justice and activism. A collection of poems, the works in this volume offer emotional touchpoints to engage in deep conversation with the children in your life about what it means to work towards justice.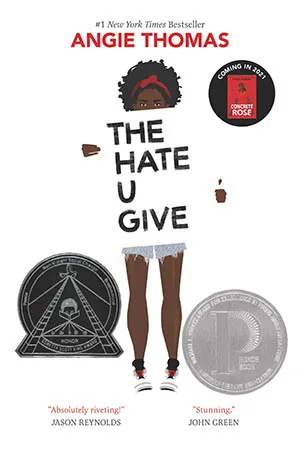 In this teen and young adult novel, the protagonist faces a dilemma when she and her best friend are stopped in a seemingly routine traffic stop. The evening takes a surprising turn, and the protagonist finds herself caught between continuing to live her life as she always had or raising her voice to make changes in her community. This book is a great way to open conversation with the teens in your life.
For additional resources, we recommend Social Justice Books led by Teaching for Change, the Conscious Kid and Hereweeeread.
Candra Flanagan is the director of teaching and learning at Smithsonian's National Museum of African American History and Culture. Anna Forgerson Hindley is the museum's director of early childhood education.