There is Nothing Elementary About a New Sherlock Holmes Adaptation
Tony-award, winning playwright Ken Ludwig says he's injecting Indiana Jones cinematic adventure into the theatrical experience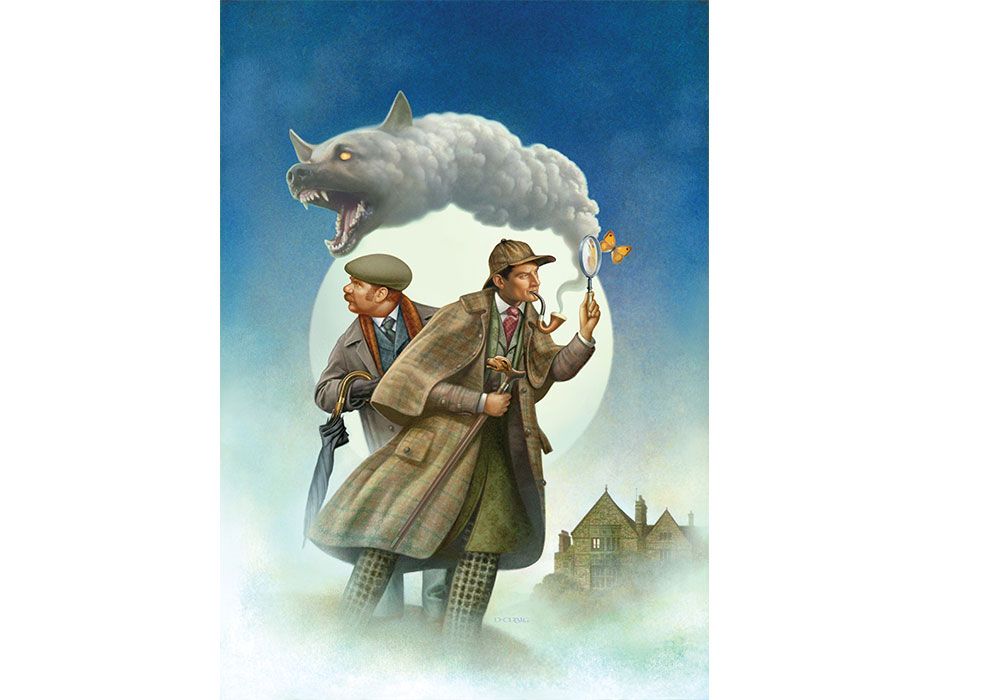 In the cold depths of winter, Tony-award winning playwright Ken Ludwig has served forth a happy antidote to hibernation with a rollicking new comedy-melodrama that pits Sherlock Holmes against a terrifying monster.
Ludwig's show, Baskerville: A Sherlock Holmes Mystery has its world premiere in Washington D.C. this week, and derives from Sir Arthur Conan Doyle's The Hound of the Baskervilles, a novel that was serialized in The Strand Magazine from 1901 to 1902. Doyle had tried to kill off his indomitable sleuth eight years earlier in "The Final Problem," but popular demand ultimately persuaded him to bring Holmes back to life. This highly-successful tale has inspired numerous offshoots, notably the 1939 film starring Basil Rathbone, the 1988 made-for-TV movie starring Jeremy Brett, and the 2012 BBC production starring Benedict Cumberbatch.
"Sherlock Holmes and Doctor Watson have been a staple of our culture since the 1890s, but they have recently reentered our world in a more muscular way," Ludwig recently told Arena Stage staff, where the show opens. "For some reason, it seems to be just the right time for Holmes and Watson. Perhaps these days we crave a hero who succeeds despite, or perhaps because of his quirks, his obsessions and his near-fatal flaws."
But he told me that he also believes that this play is as much about theatrical tradition as it is about Sherlock Holmes. He is "tired of plays set in living rooms," of theater that only embraces "the interior" experience. He wants to return to a grander theatrical tradition, and has injected Baskerville with the kind of real-life texture and swirling worlds "you would see in an adventure movie like Indiana Jones." In Baskerville, the audience will discover a story "played out on a large scale—in railway stations, on the Devonshire moors, on London streets and in baronial mansions."
Ludwig's idea is to turn the page on theater immersed in the "woe-is-me" school of playwriting and to return instead to a theatrical experience that is blatantly entertaining. Baskerville's atmosphere and characters, he says, satisfy his passion for pulse-pounding theater.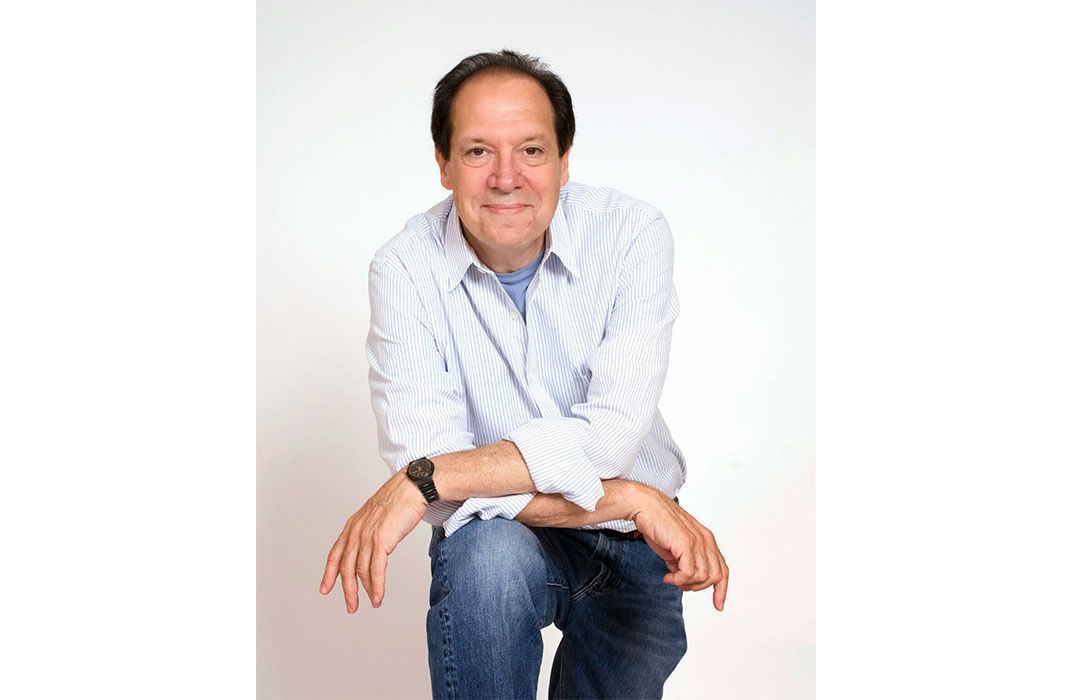 Sir Arthur Conan Doyle's tale finds Holmes and Dr. Watson roaming the desolate Devonshire moors in pursuit of a huge, phosphorescent hound. The legacy of Baskerville Hall is haunted by an apparent curse that began during the English Civil War, when Hugo Baskerville kidnapped and imprisoned a local maiden. When she escaped, Baskerville sold his soul to the devil to get her back; both were found dead on the moor, and the monsterous hound hovered over Baskerville's body before ripping out his throat and disappearing into the mist.
Terrified that the curse has been passed down to him, the surviving Baskerville heir appeals to Sherlock Holmes to intervene before the hellhound can strike him down. The plot is set afoot when Holmes becomes intrigued: does such a creature exist, and if not, who is the devious killer?
For Ludwig, the "mastermind of mayhem," best-known for such Broadway productions as Lend Me a Tenor, Crazy for You and Moon Over Buffalo, Baskerville provides opportunity to indulge his penchant for melding humor and drama. Ludwig told me that the Baskerville mystery has both delicious melodramatic flair—a supernatural hellhound loose on the moors!—and wonderful comedic potential. The convergence of diverse happenings in the moor's mad, mad world allows him to "stretch the genres of comedy and mystery…in wildly new ways."
His primary objective is to create the kind of theatrical experience in which people feel "a sense of wonder and relish the spirit of adventure." He endorses "huge happenings and great whopping tales" that lift people out of their seats. With Baskerville, his hope is "that the play will speak to the raw, creative joy of being in a live theater." Ludwig believes that just as cinema fills the screen with larger-than-life action, the theater should evoke an expansive and embracing world.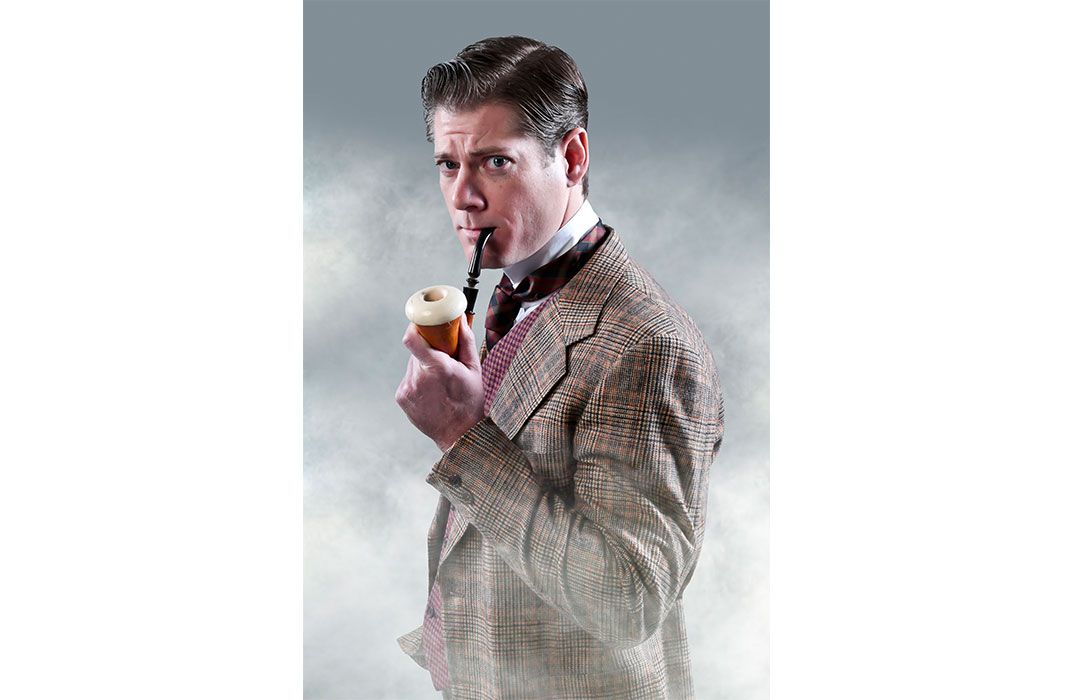 The idea of larger-than-life entertainment was a staple of 19-century melodrama in the Sherlock Holmes era. Before electricity, stages were lighted by gaslight, and actors performed with broad gestures to define their characters; in years before microphones, actors also had to pitch their voices to the far balconies. Theater was very much an external and encompassing experience. In mid-20th century America, a far different, "interior" style of acting was launched by such method actors as Marlon Brando, whose characters often vacillated between nuanced mumbling and bursts of rage. Characters were inward-looking, and a play's action often took place on a single interior set, as in Edward Albee's Who's Afraid of Virginia Woolf?"
Directed by Amanda Dehnert, the play stars Gregory Wooddell as Sherlock Holmes and Lucas Hall as Dr. Watson. With a tip of the hat to vaudeville traditions, three remaining actors—Stanley Bahorek, Michael Glenn, and Jane Pfitsch—quick-change and perform some 40 roles.
Large-scale sets and projections shift scenes from London streets to railroad stations to foggy moors. The phosphorescent hellhound itself has an actual physical presence, magically materializing from light, sound and shadow. Holmes and Dr. Watson oversee the entire panorama, watching as the play "moves seamlessly…tumbling forth as the best adventure stories do, with relentless pace and enormous heart." 
Despite inventing scenes that ooze with terror and desolation, Ludwig promises that "all turns out OK—all the pieces come together, just like in farce. The mystery is like a jigsaw puzzle where everything fits together." The ending is meant to "reassure" the audience—to give a "sense of wholeness to the mystery's resolution."
The playwright wants people to know that "it's OK to have fun" in the theater—"Munch popcorn! Eat hot dogs!" The theater is not, he strongly argues, a "hushed temple." It is "always a place to have a great time—that's why it exists."
Ken Ludwig's Baskerville: A Sherlock Holmes Mystery is a co-production of Washington's Arena Stage at the Mead Center for American Theater and the McCarter Theatre Center in Princeton, New Jersey. Performances will be at Arena Stage from January 16 to February 22; the show moves to the McCarter Theater from March 10 to 29.