Then and Now: Easter Monday at the National Zoo
Two decades after the White House began its Easter Egg Roll tradition in 1878, the National Zoo started one of its own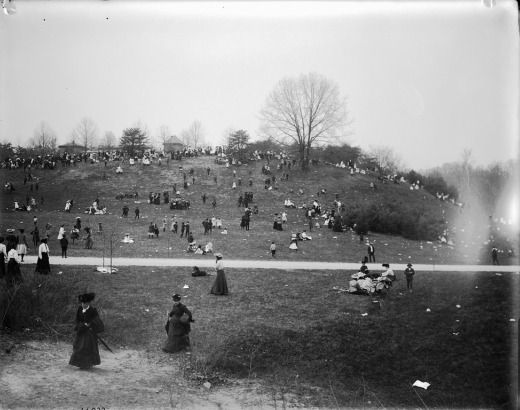 Two decades after the White House began its Easter Egg Roll tradition in 1878, the National Zoo started one of its own. The event, which involved an Easter egg roll down the zoo's Lion-Tiger Hill and a day of picnicking, became a hit, especially for DC-area African Americans, with attendance reaching a whopping 55,000 in 1919. Apparently, native Washingtonian Justine Love, at her 50th Easter Monday in 2003, said, "I always would ask why we couldn't go to the White House to the Easter Egg roll, and he'd say because this activity is better for us." The African American community claimed this event as their own, and it's blossomed into a rich, multicultural celebration.
And why Easter Monday, instead of Sunday? According to a Washington Post article from 1986, in the early days of the event, many of Washington's African Americans worked as servants and were given Easter Monday off.
​This year's Easter Monday promises an Easter egg hunt as well as visits from the Easter Panda. Of course, since it's at the zoo, there are also animal training and feeding demonstrations. Festivities kick off at 10 a.m. and last until 4 p.m.