The Top Five Most Anticipated Exhibits of 2012
Take a look at the five upcoming exhibits we're most excited about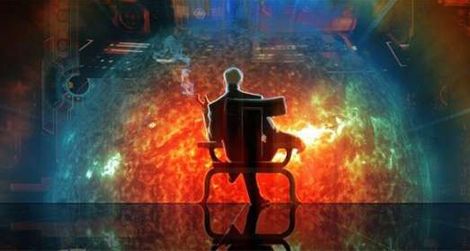 We know you've got enough "looking forward to 2012″ lists under your belt by now; our Who to Follow post alone will keep you pretty busy. But we can't resist sneaking in just one more. Here's our guide to the exhibitions we're most excited for this year. Mark your calendars now so you'll have no excuse to say you're bored later.
A new look at Monticello: Founding father Thomas Jefferson called slavery an "abominable crime". . . but owned more than 600 slaves who sustained his plantation, Monticello. "Slavery at Jefferson's Monticello: Paradox of Liberty," opened on January 27 in the American History Museum's National Museum of African American History and Culture Gallery, and focuses on the long-overlooked history of slave life at the third president's Virginia home. Be sure to keep up with the latest news from Monticello on Twitter at @TJMonticello.
Happy birthday, Jackson Pollock: If he were alive today, Jackson Pollock would have turned 100 on January 28. To honor the stormy life and revolutionary work of the modern art icon, the Archives of American Art presents Pollock's personal family photos, letters, and writings in "Art Memories Arrested in Space, a centennial tribute to Jackson Pollock" at the Reynolds Center through May 15.
Game on: Can video games be art? To answer that question, the American Art Museum's upcoming exhibit, "The Art of Video Games," pulls together the most arresting graphics and innovative designs in the gaming world, on view March 16 through September 30. Even if you forgot to vote for your favorite game, don't miss out on GameFest, which kicks off the exhibit with three days packed with open play, panel talks with artists and designers, and live-action gaming. To tide you over til March, follow curator Chris Melissinos at @CMelissinos for updates and teasers.
Hokusai: In anticipation of the Cherry Blossom Centennial, the Sackler Gallery presents a study of Katsushika Hosukai, Japan's most famous artist (yes, that's his Great Wave that has probably graced every college dorm wall in America). "Thirty-six Views of Mount Fuji," his most acclaimed woodblock print series, was first published in 1830 when Hokusai was in his 70s and goes on view on March 24 through June 17. The gallery has set up an interactive website with more information on Hokusai's life and artistic technique.
Ai Weiwei: The controversial Chinese artist Ai Weiwei, arrested last year, brings a new installation, "Fragments," to the Sackler Gallery beginning May 12. Using antique wood salvaged from Qing Dynasty temples, Ai worked with skilled traditional carpenters to create what he calls an "irrational structure" that both affirms and defies centuries of architectural traditions. In October, the Hirshhorn gets in on the action with an exhibit of 25 of Ai's recent works entitled "Ai Weiwei: According to What?" For an English translation of Ai's Twitter, follow @aiwwenglish.