The Sound of Silent Film: The Devil's Music Ensemble and Red Heroine at the Freer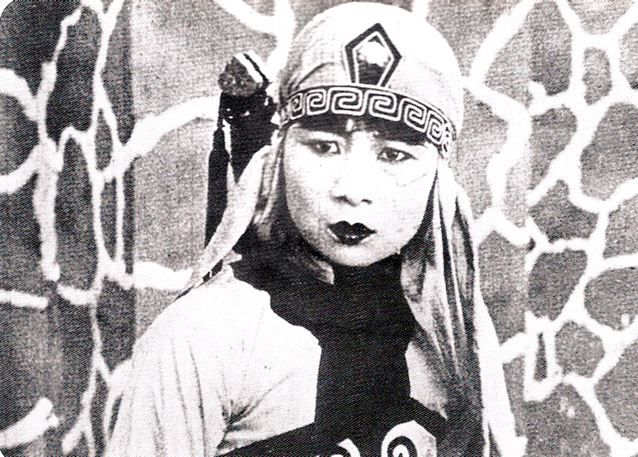 Silent films were never really silent. There was always a musician in the theater to heighten the theatrical experience by way of plunking out a tune on piano or making a mighty Wurlitzer roar and fill an auditorium with an awesome, electric vibe. Nowadays, however, in the age of talking pictures and canned soundtracks, opportunities to experience silent movies in this manner are painfully few and far between. I was in high school when I saw my first silent movie with a live band—it was Nosferatu at the Byrd Theater with the Ululating Mummies in the orchestra pit and I still have my fluorescent orange ticket stub—and ever since I get ridiculously excited when another similar movie going opportunity presents itself.
Suffice it to say when I heard about the Devil's Music Ensemble lending their groove to the 1929 kung-fu, film Red Heroine at the Freer Gallery, I was stoked. I was surprised that the auditorium wasn't packed to the brim—apparently the film is difficult to see outside of China and is the only surviving installment of a thirteen-part serial, so this really was a rare experience.
I adored the Devil's Music Ensemble's score for the film, and watching them perform was great entertainment in and of itself. There was Tim Nylander on drums, Brendon Wood on electric guitar and Jonah Rapino who was juggling two violins and a synthesizer—it was impressive. Blending the sounds of an erhu (you know, that two-stringed Asian violin) with the electric instruments created a sound that seemed traditional and perfectly appropriate to a film of that vintage, yet modern, moody and exciting.
If you missed these guys at the Freer, fear not, they're touring the East Coast throughout the fall and can be seen performing alongside Red Heroine as well as Dr. Jekyll and Mr. Hyde (starring John Barrymore, Drew's granddaddy) and The Cabinet of Dr. Caligari (an early psychological thriller that is essentially the blueprint for the quirky visual flourishes you see in any given Tim Burton movie). You can check out their tour dates on their website.
If you enjoy the Devil's Music Ensemble's work, try to track down a copy of the Giorgio Moroder (Flashdance, Cat People) treatment of Fritz Lang's Metropolis released in 1984. Yes, the film has since been restored and reconstructed beyond our wildest expectations (and reunited with its original orchestral score), but at the time, it made silent film palatable to the MTV generation. It also had film purists the world over breaking out torches and pitchforks. However, if the work of Moroder and the Devil's Music Ensemble saves the silents from being the stuff of college film history courses and attracts a newer, younger audience, aren't they doing more good than harm? That's not a rhetorical question—let's discuss in the comments area below!
Also, be sure to check out Glenn Erickson's DVD Savant site for DVD reviews and great golden nuggets of movie history. (We hid a link to him in our posting, but wanted to give him a forthright shout-out.)