The Patents Behind the Genius: Steve Jobs Exhibit Opens Soon at the Ripley Center
The S. Dillon Ripley Center hosts an exhibit of more than 300 of Apple co-founder Steve Jobs' patents since 1980.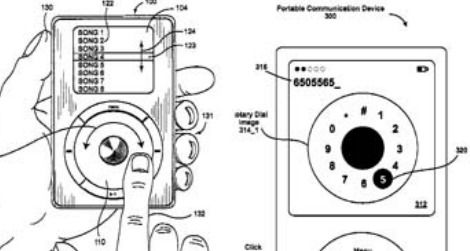 On Wednesday, Steve Jobs, the founder of Apple Inc, was posthumously inducted into the National Inventors Hall of Fame. Jobs, now a household name, is best known for his transformative inventions, the Apple computer and the iPhone. His name is on hundreds of other patents and trademarks that helped shape the iRevolution of our world: the iconic Apple logo, the "dock" design on Mac computers, the Apple power adapter, and many less-noticeable inventions that are now an intrinsic part of our daily lives.
"The Patents and Trademarks of Steve Jobs: Art and Technology that Changed the World," opening next Friday, May 11, at the S. Dillon Ripley Center,  will showcase 312 of these documents. The traveling exhibit includes artifacts from the American History Museum, such as a 1985 Apple Macintosh computer, a mouse and keyboard, and a 2010 iPod.
Jobs, who died on October 5, 2011 at the age of 56, co-founded Apple Computer Inc. in his parents' garage in 1976. He sold his Volkswagen microbus to finance the project—an attempt to build a small computer for personal use. His first patent, filed with co-founder Steve Wozniak in 1980, was for a personal computer that would become one of the building blocks of the Apple Empire.
"He truly is one of the giants of innovation in this country," says Richard Maulsby, Associate Commissioner for Innovation Development at the U.S. Patent Office, where the exhibit made its debut last year. "Only two other inventors that I can think of combined innovative genius and entrepreneurship in the same way: Walt Disney and Thomas Edison."
The back story of the show is the process of American innovation that is at the core of the proliferation of Apple products. "Hopefully the exhibit will help people understand that this piece of paper, this patent protection, really was the foundation of Jobs' success as an entrepreneur and brilliant marketer," says Maulsby. "It all begins with the patent. That's been the story of this country from the very beginning. We were the only country in the world that provided for an intellectual property protection system in its Constitution. Arguably, you could say that has been the thing that has made this such an innovative society over two centuries."
"The Patents and Trademarks of Steve Jobs: Art and Technology that Changed the World" will be on display at the S. Dillon Ripley Center May 11 through July 8.