The Many Faces of Mami Wata
To win the favor of Mami Wata, one must be clean and sweet-smelling both inside and out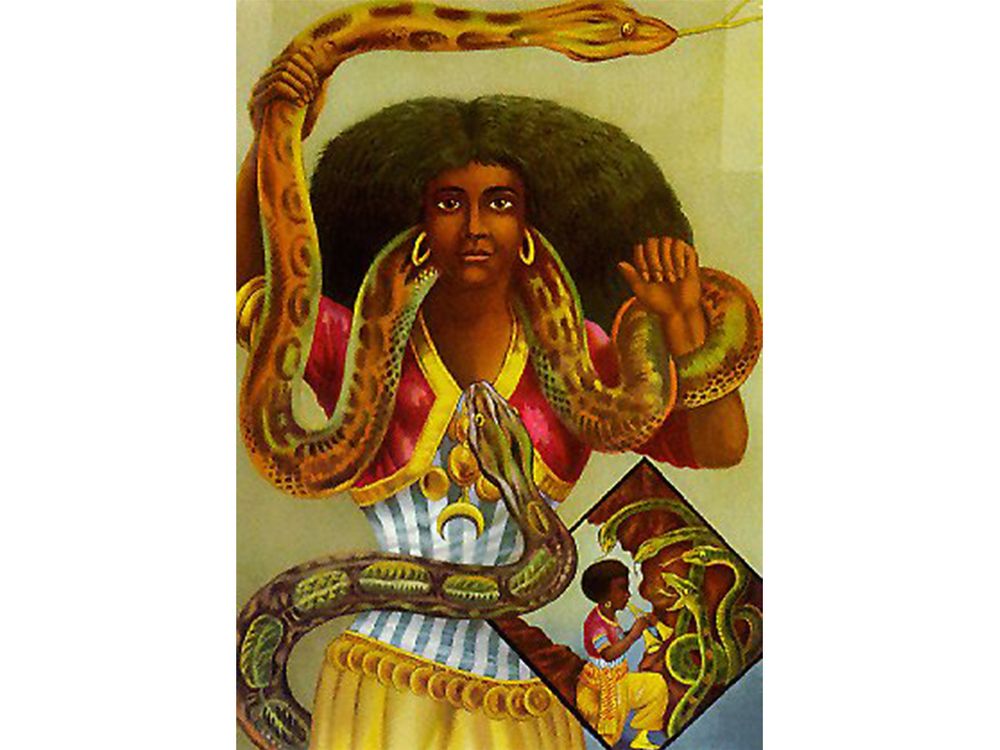 To win the favor of Mami Wata, one must be clean and sweet-smelling both inside and out. Worshipers bathe and drink talcum powder before approaching her altar, neatly decorated with fruit, shells, porcelain artifacts, a mirror and combs. The smell of perfume hangs in the air.
Starting today, visitors to the Smithsonian's National Museum of African Art can pay their respects to the water spirit Mami Wata (pidgin English for "Mother Water"). Through July 26, the Museum is hosting a traveling exhibition that explores 500 years of art dedicated to the diety and her incarnations spanning Africa, the Caribbean, Brazil and the United States.
The sound of crashing waves echoes through the exhibit when you first meet Mami Wata. Three of her characteristics immediately stick out. First is that she is half-human and half-fish, most often, resembling a mermaid. Second is that she possesses long, flowing hair. The third is that she can charm snakes. Now this may seem odd, considering she is a water deity, but certain snakes (like anacondas) are aquatic creatures and can be found in the waters in and around Africa.
Mami Wata is known for her beauty. But she is as seductive as she is dangerous. Those who pay tribute to her know her as a "capitalist" deity because she can bring good (or bad) fortune in the form of money. This relationship between currency and water makes sense. Her persona developed between the 15th and 20th centuries, as Africa became more present in global trade. The fact that the name Mami Wata is in pidgen English, the language used to facilitate this trade, shows the influence on foreign cultures on the spirit's image and identity.
Because of these outside influences, Mami Wata takes on many forms. Throughout the exhibit, statues and paintings of the spirit incorporate Christian crosses and Hindu Gods. According to guest curator John Drewal, the spiritual crossover is no problem with many Africans. "They see it as multiple insurance policies," he says. There are certain requests best suited for Mami Wata, but for everything else, there are the other deities.
To see the many faces of Mami Wata, check out this photo gallery, courtesy of the African Art Museum.