The List: Mother's Day at the Smithsonian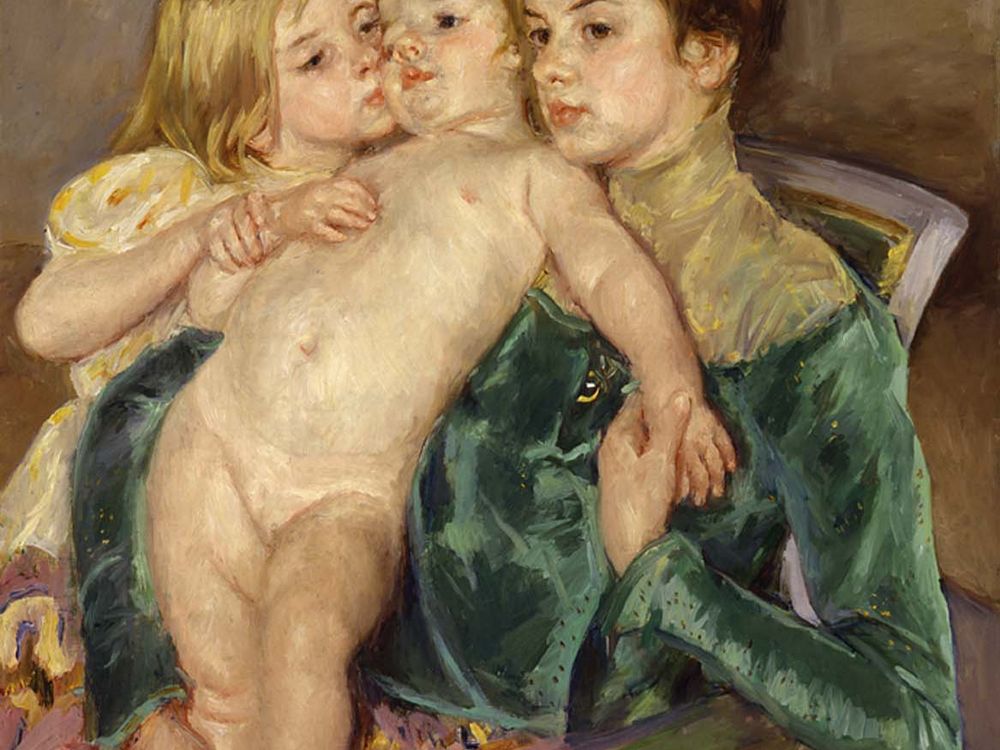 Dear Readers,
As a service to you, we're putting this post up today so that you'll remember to call your mother on Sunday, or to get a card in the mail, ASAP. A simple collections search of artifacts at the Smithsonian can turn up moms on the order of magnitudes, or rather, moms as subjects or as artists themselves. Mother will want to know what you've been up to, so here is a list of moms that you can say you've discovered at the museums.
The current First Lady, Michelle Obama, is one of the most influential moms in the country today. She's taken the old adage, "eat your vegetables" to new heights. As a mother of two young daughters, the First Lady made a commitment for her children that during her husband's presidential campaign, she would only travel two days and one night a week. Obama's portrait by Mikaline Thomas (check out Thomas' interesting interview at Mom Culture) is in the National Portrait Gallery's "Americans Now" exhibit. Obama's inaugural ball gown is on view at the American History Museum.
Artist Mary Cassatt is well-known for painting scenes from the lives of women and portraying the intimate bond between mother and child. Her painting The Caress is on view at the Smithsonian American Art Museum. Though Cassatt did not have any of her own children, her paintings depict the emotional and tender love that mothers feel for their sons and daughters.
Poet Julia Ward Howe is most famous for writing "Battle Hymn of the Republic" after she and her husband visited Abraham Lincoln at the White House. But, she is also an influential figure in the creation of Mother's Day as an official U.S. holiday. In 1870, Howe was the first person to announce the need for a holiday to celebrate motherhood in her Mother's Day Proclamation.  Howe's portrait is in the National Portrait Gallery in the "American Origins" exhibit.
"Close to Home: Photographers and Their Families" is a new exhibit that recently opened at American Art. Dedicated not just to families, it also celebrates mothers and motherhood and even, grandmothers. Be sure to check out photographer Virginia Beahan's moving family portrait entitled, Christina and Gram on Thanksgiving, New Hampshire.
Cheetah moms!  Zazi, a female cheetah at the National Zoo, is arguably one of the best moms at the Smithsonian.  In 2005, after giving birth to a stillborn cub, Zazi took care of the little guy as if it were still alive.  She cleaned and moved it along with the five others, which is "being a good mother beyond what is reasonable," according to biologist and curator Craig Saffoe.