The Black List: Photographs By Timothy Greenfield-Sanders Opens at the Portrait Gallery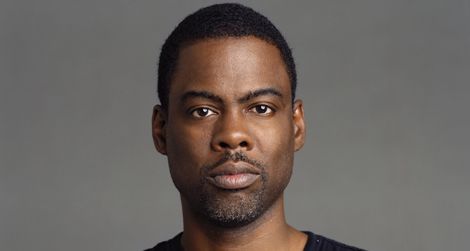 Toni Morrison's gaze in a large-format portrait seems to stare knowingly at you when you enter the new multimedia exhibition at the National Portrait Gallery. Opening today, The Black List: Photographs by Timothy Greenfield-Sanders features 50 portraits of prominent African Americans from different fields ranging from entertainment to medicine to politics. For photographer Greenfield-Sanders, his collaborator, film critic and radio host Elvis Mitchell, and executive producer Tommy Walker, the term "blacklist" becomes a badge of honor.
"We were fortunate to be able to have a project that could deliver a message that pulled us away from stories and films that were about victimization more about success," said Walker.
It's only fitting that Morrison's portrait is the first viewers see, since her 2006 conversation with Greenfield-Sanders provided the initial creative spark for the project. And her participation in the project gave credibility to it as far as other celebrities' participation. "It's easier to make the call and say 'We just interviewed Toni Morrison, would you like to be in this film,'" said Greenfield-Sanders.
The process began on a napkin. Greenfield-Sanders and Mitchell scrawled on it a veritable who's who list of the African American world. Twenty-five subjects were selected for The Black List: Volume One; Greenfield-Sanders shot the portraits and directed the film while Mitchell interviewed the subjects. Eventually two more volumes were produced, and this exhibition is the first time that all 50 images from all three volumes are being shown together. "It's a very special moment for me," revealed Greenfield-Sanders.
The crisp, clean large format portraits are elegantly shot using one light source and a gray backdrop. The five-foot by four-foot prints are pasted into simple white frames with no matting, yet the large-format of the images gives them an element of grandeur and reflects the dignity and importance of the subjects.
In the video portion, subjects share bits of wisdom or anecdotes from life with Elvis Mitchell. Interviews can be lively or compelling, and the visual style is the same as Greenfield-Sanders' portraits. "You always think when you look at Timothy's pictures, 'what are they thinking, what should they be saying,' and this time they're actually saying it," noted Mitchell in HBO's Making of The Black List documentary.
Greenfield-Sanders masterfully captures the character and style of his subjects in his portraits, whether it be the intensity in the expression of hip hop artist and mogul P. Diddy or the Asian elements reflected in the pose of hip hop producer RZA. "If you let people do what's natural to them, I think that's the best approach for a portrait," said Greenfield-Sanders. "For me it always has been."
View more photos from the exhibit.
The Black List: Photographs by Timothy Greenfield-Sanders will be at the National Portrait Gallery until April 22, 2012.