The Artist Behind the Obama Portrait: Shepard Fairey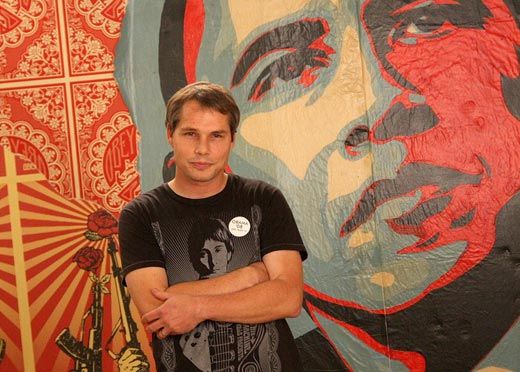 "My hope was that if I made an iconic image of Obama that yielded both a recognizable portrait of him and something that seemed to transcend the limitations of a photograph—something that felt like a passionate art piece and had an idealism to it that would reflect the idealism of the subject, then it could be a powerful tool."
Journalists these days are hot on the trail of Fairey, a graphic designer whose instantly recognizable portrait of Obama is being added to the Smithsonian National Portrait Gallery's permanent collection this weekend. I got fifteen minutes with the artist the other day. Check out the resulting interview on Smithsonian.com.