That Revolutionary May Day in 1976 When California Wines Bested France's Finest
Forty years ago, a Copernican moment took place in viniculture when the world realized the sun didn't always revolve around French wines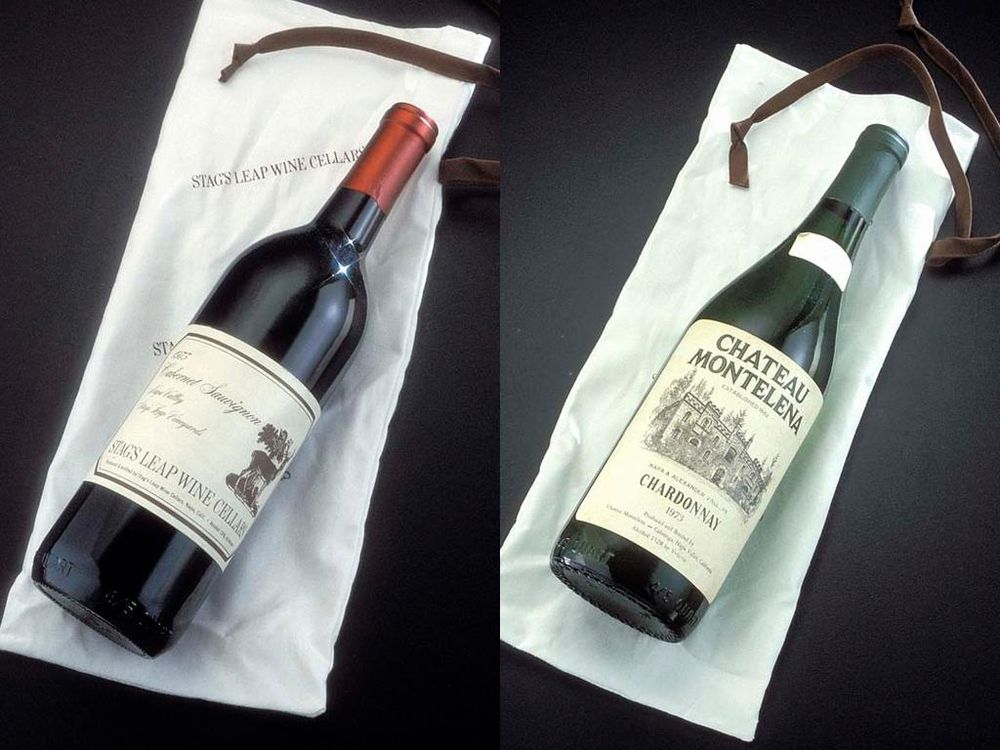 Forty years ago, in the world of wine, there were just three categories: the good stuff (French), the very good stuff (also French), and everything else. Few doubted that anything could be finer than the vines in Burgundy and Bordeaux, and those at the upper end of wine snobbery were unshakable Francophiles.
And then an event on May 24, 1976—a singular, notable event that would come to be known by the mythical name "The Judgment of Paris"—dramatically changed the way wines were seen and sought forever after. A well known and highly respected British wine seller and educator, Steven Spurrier, whose specialty was fine French vintages, organized a blind tasting that put unlabeled French and California whites and reds in front of nine French experts. 
The idea originated with Patricia Gallagher, the American manager of Spurrier's store in the center of Paris. She had tried a few California wines, and on vacation in 1975 she traveled to the state's wine valleys to meet vintners and sample their wares. Her enthusiasm inspired Spurrier to make a similar trip in April of 1976 and to select certain wines for a tasting the next month. Reached in London, Spurrier told me that the timing was intended to coincide, more or less, with the bicentennial of the American revolution, though that is "not an anniversary we Brits celebrate much."
What then happened was revolutionary.
Spurrier enlisted distinguished French wine experts and had them taste ten white wines—six California chardonnays and four French white Burgundies. And he had them taste ten reds—six California cabernets and four French reds from Bordeaux. To everyone's surprise, especially the judges, the two wines that came out on top were from Napa Valley, a 1973 Chateau Montelena chardonnay and a 1973 cabernet sauvignon from Stag's Leap Wine Cellars.
Bottles of these two triumphant vintages are now held in the Smithsonian collections at the National Museum of American History, where a sold-out celebration of the anniversary will take place May 16 and 17. (And no, the vintage bottles will not be uncorked to mark the win.)
Steven Spurrier was just as surprised as his French tasters. On the cusp of the event's 40th-anniversary, he told me that the judges tended to be tougher on the reds, and that he thinks the Stag's Leap cab won because they thought it was from Bordeaux. As it happened, a writer from Time magazine, George Taber, was covering the event and did a story on it, making the California coup international news.
The winemakers responsible for this unexpected victory, Miljenko (Mike) Grgich, who made the chardonnay (while working for Chateau Montelena winery, owned by Jim Barrett, and not long after founded Grgich Hills Estates) and Warren Winiarski, founder of Stag's Leap Wine Cellars, were initially unaware of their newfound prominence. Each told me they didn't know about the tasting, and didn't even know their wines had been part of the contest.
Now in his mid-90s, Grgich, who grew up in a wine-making family on the Dalmatian coast of what was then Yugoslavia and brought his family traditions to the Napa Valley, was happy to hear of his wine's victory, but not entirely surprised.
His Chateau Montelena chardonnay had already beaten three famous white Burgundies the year before in a blind tasting in San Diego. But his pleasure was intense. He told me that when he got a phone call telling him that the New York Times was sending reporters and a photographer to interview him about Paris, "I started dancing around the winery and singing in Croation that I was born again."
If Mike Grgich came to wine more-or-less genetically, Warren Winiarski, born in 1928, took a far more circuitous route. Though his father had made dandelion wine at home (legally) during Prohibition, wine had not been part of his life in the beer and hard liquor America of his youth.
When he spent a year in Italy researching a thesis on Machiavelli as a graduate student in political science at the University of Chicago, he first encountered wine as an everyday mealtime beverage. Then, back in Chicago, he had what might be considered a spiritual awakening, when, as he drank a New York State vintage, he says the "wine revealed itself to me."
Winiarski calls that "an Athena moment." With his new appreciation of what wine could be, he and his wife decided to move to California, where he served "voluntary indentured servitude" to learn how to turn grapes into gratification. Eventually, they bought a prune orchard and converted it into their first vineyard in what became Stag's Leap district of southern Napa Valley. "Prunes didn't lend themselves to making great beverages," he told me, as we sat in his splendid hilltop house, with a sweeping view of the original vineyards and of the high rock outcropping that is the actual Stag's Leap.
Like a writer of short stories, Winiarski talks about a wine having "a beginning, a middle, and an end," about "how the mind processes what is being tasted," and of his having "a responsibility to the fruit" when making a vintage.
The effects of the Judgment of Paris were varied and pronounced. Many in France were miffed, not surprisingly, one writer claiming that everyone knew French wines were superior "in principle." But Winiarski contends that the tasting caused the French to "wake up from taking things for granted."
Though Napa pioneers such as Robert Mondavi had already developed methods for producing fine wines, the Paris tasting shifted attention to California, and gave other vintners there encouragement to create some of the best wines in the world.
Both Winiarski and Grgich went on to further triumphs. In 1977, the first vintage from Grgich Hills beat 221 other chardonnays from around the world, including France.  When I asked Mike Grgich if he'd ever made a better chardonnay than his winner in Paris, he said, "The 1973 was very good, but I always think we can do better."
Warren Winiarski, waving a hand over the rows of vines spreading out below his windows, bright green with their spring leaves, said, "For us, the Paris tasting was a Copernican revolution. We never looked at our wines the same way again."
His vineyards have had many proud moments, and have produced many renowned vintages, but Winiarski counts as a high point a certain evening in the San Francisco Harbor, when Ronald and Nancy Reagan celebrated their anniversary with Queen Elizabeth and Prince Philip aboard the royal yacht Britannia and were served a Stag's Leap 1974 Cabernet. 
The 1973 bottles of Chateau Montelena Chardonnay and Stag's Leap Wine Cellars Cabernet Sauvignon are on view in the exhibition "Food: Transforming the American Table 1950-2000" at the National Museum of American History.