Thanksgiving Weekend Events: American Indian Dancing, Story Time, Book Signings and More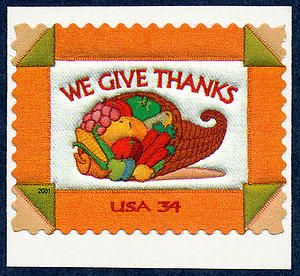 Special Holiday Hours
Closed 11/25: The Cooper-Hewitt Museum in New York City will be closed, but all the DC museums will be open regular hours!
11/26- 11/27: The Natural History Museum are the American History Museum are open 10-7:30.
11/26 -11/28: The Air and Space Museum is open 10-7:30; The Udvar-Hazy Center is open 10-6:30; The American Art Museum and the National Portrait Gallery are open 11:30-7.
Thursday, November 25: Hok-noth-da? (Did you hear?)—Listen! I Have a Story to Tell
That's right—the Smithsonian is open to visitors today. And what better way to walk off a Thanksgiving meal—or work up an appetite for one—than by touring the museums? If you're looking for fun for the younger persons in your family, take them to story time at the American Indian Museum where a staff member will read books by or about Native Americans. Free. American Indian Museum, 1:30 PM.
Friday, November 26: Native Dance: Acoma Inter-Cultural Dancers
Learn about the Acoma Pueblo's social dance traditions. Watch performances by the Acoma Inter-Cultural Dancers as they pay homage to nature and the elements, and sustain the Acoma way of life. Free. American Indian Museum, 12:30-1:30 PM.
Saturday, November 27: Book Signing: Larry Bird
American History curator Larry Bird takes takes you on a tour of what may be the most famous dollhouse in America in his book The Miniature World of Faith Bradford: The Doll's House. Bird will be available to sign copies of his book. And also be sure to see the house for yourself at the American History Museum. Free. American History Museum, 2:00-4:00 PM.
Sunday, November 28: IMAX
Baby, it's cold outside—so come on in and enjoy an IMAX movie. Theaters are located in the Natural History Museum, the Air and Space Museum and the Udvar-Hazy Center. In addition to short films—like "Dinosaurs" and "Legends of Flight"—you can catch a screening of the full-length feature "The Wildest Dream: Conquest of Everest." Check out this site for a full film schedule and to buy tickets online. Tickets may also be purchased at the IMAX box office at the museums.
For updates on all exhibitions and events, visit our companion site goSmithsonian.com