Surfers, Sunsets, and Dancing Girls: How Air Travel Came To Hawaii
"Hawaii by Air" opens today at the National Air and Space Museum, tracing the history of air travel to America's "most exotic state."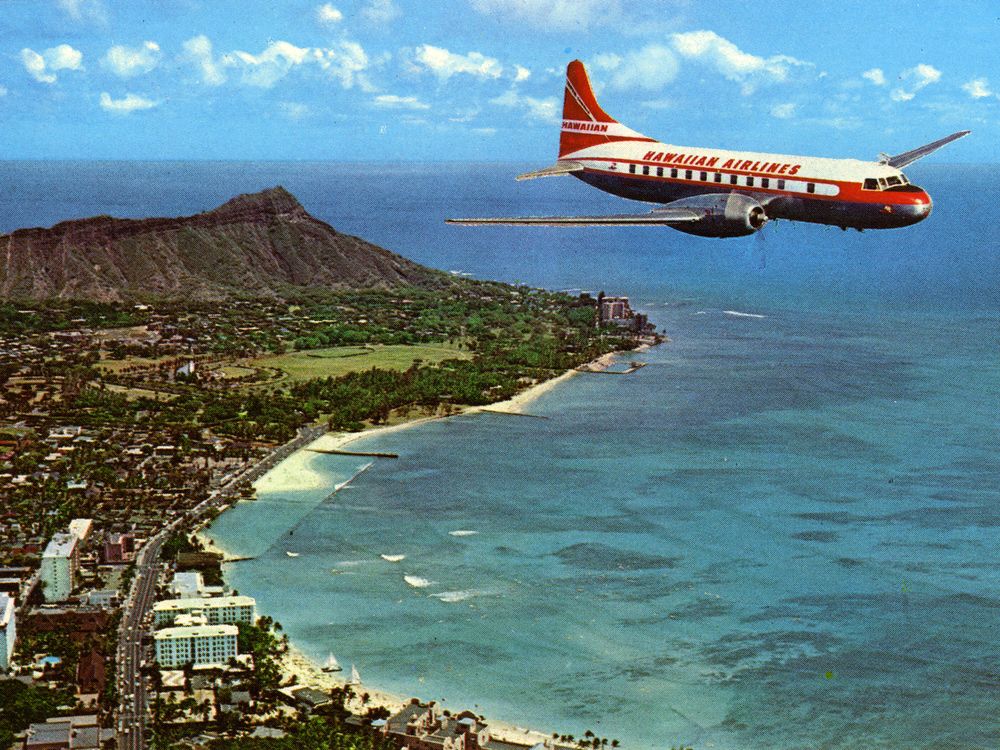 There's a legendary "Brady Bunch" special featuring the family's trip to Hawaii. "How can they land such a big plane on such a little island?" Cindy asks before they descend the portable staircase to kisses and leis from bikini-clad women. The National Air and Space Museum answers that question in its "Hawaii by Air" exhibition, opening today.
That episode of "The Brady Bunch" premiered in 1972, during the heyday of the jet age, a time when more people were flying to Hawaii than ever before. Before the 1900s, Hawaii's only visitors were whalers, sailors, adventurers, and scientists. Mark Twain called it "the loveliest fleet of islands." That changed when the U.S. annexed the islands in 1898 and tourists began coming by boat. By the 1930s, Pan Am flew passengers there in "flying hotels," complete with lounges and steak dinners. World War II brought a temporary end to air travel there, which resumed after the war with bigger and faster jets. In 1959, Hawaii became "the nation's newest and most exotic state," as one exhibition artifact puts it. Travel boomed in the subsequent decades thanks to lower prices, new routes, more efficient aircraft, and depictions in popular culture such as 1961's Blue Hawaii starring Elvis and "Hawaii Five-O," which ran from 1968 to 1980.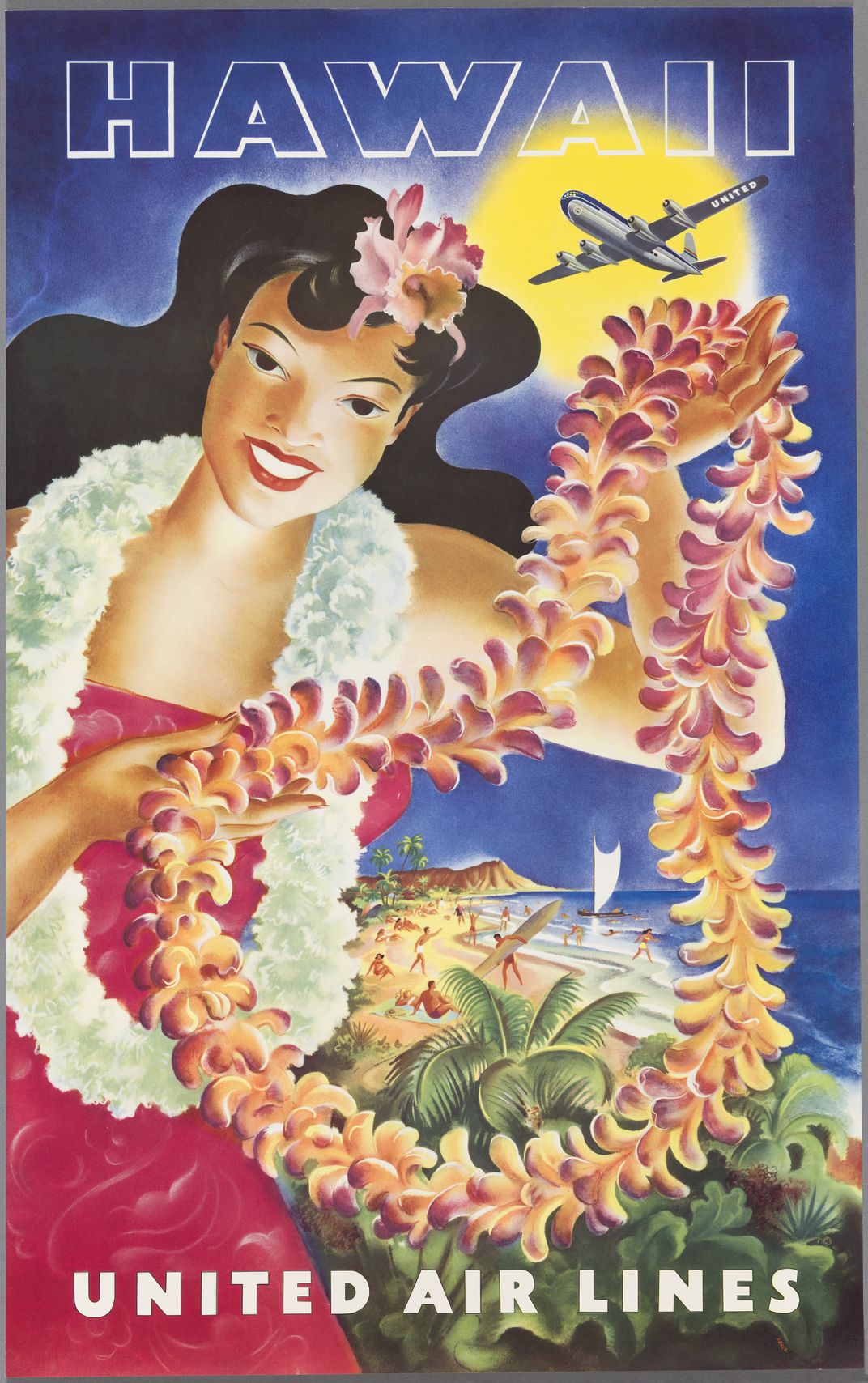 The idea for the exhibition came to museum writer-editor David Romanowski when he saw the amount of material on Hawaii that the museum had in its permanent collection. That material included vintage travel posters, model planes, and pilot helmets, all of which are now on view. The exhibition moves mostly chronologically and features translations of Polynesian words (the state fish is Humuhumunukunukuapua'a) and satellite images of the islands, which the museum's Center for Earth and Planetary Studies provided.
At the exhibition preview yesterday, its creators wore Hawaiian shirts and leis. Designer Jennifer Carlton enjoyed having fun with the subject matter. "The fact that it's about Hawaii, I could be a little bit more colorful with this exhibit than any exhibit I've ever worked on," she said. "We all had more fun with this." Her designs include vinyl floral cutouts and blue wave-like shapes along the walls.
"Hawaii by Air" is on the first floor of the National Air and Space Museum. It is on view until summer 2015.