The Star and Director of the New James Brown Movie on What it Took to Capture the Larger-Than-Life Musician
Chadwick Boseman and Tate Taylor told us about the making of "Get On Up," in movie theaters next month.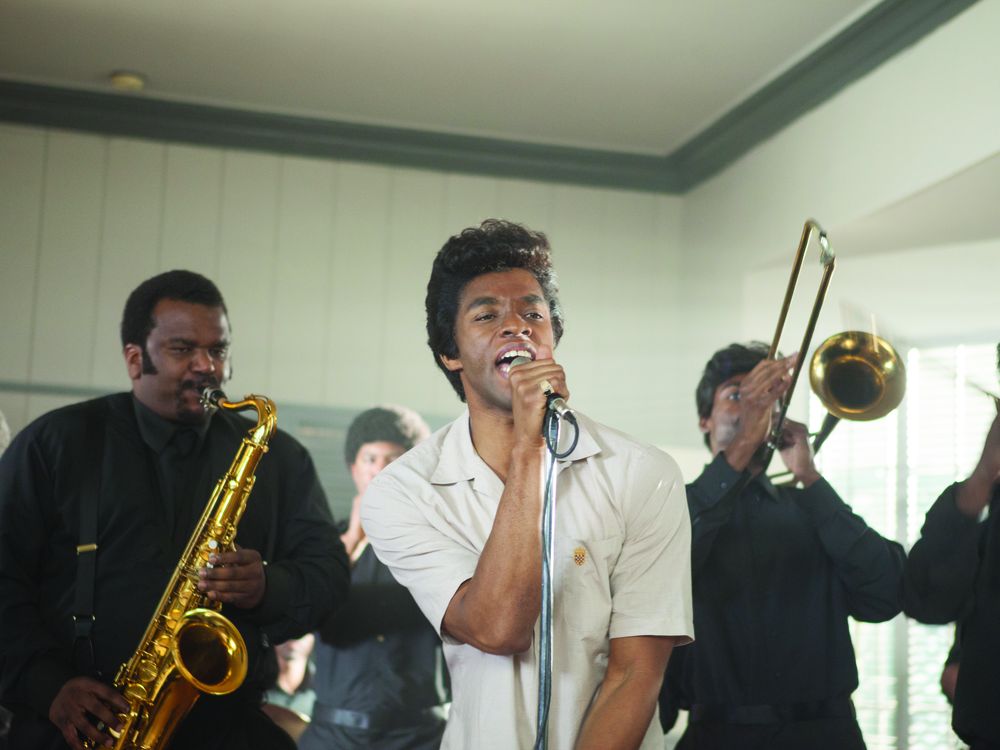 The star of Get On Up, the new James Brown biopic, is modest about his ability to dance like the Godfather of Soul. "I'm not rhythm-less," Chadwick Boseman said before a screening last night at Smithsonian's National Museum of American History. "Maybe I'll pull it out at the family reunion."
The film, which comes out on August 1, traces Brown's life from growing up in the rural south to his late career in the 1980s and '90s. The Vietnam War, Little Richard, and Mick Jagger—one of the film's producers—all make cameos. "His life was so big, we only have two hours to show you," Boseman said. "In a week he might have done more than what somebody did in a year or two years."
Director Tate Taylor, who is also behind 2011 film The Help, felt it was important to balance big, entertaining musical numbers with accurate biographical details. In order to get the facts right, he and Boseman pored over books and rare archival footage. Boseman said the owners of the footage went as far as to mark the footage with his name so that they'd know he was responsible if it ever leaked.
Taylor and Boseman also met with members of James Brown's family and visited his former homes. They opened cabinets, looked in closets, and even perused his Bible. "The family would tell us fun anecdotal things about James Brown, just little stories," Taylor said. "When we were coming up with ideas, they infiltrate your creative process, and from those neat little specifics about one man's day-to-day life, it creates bigger moments."
"He would choose your food for you if you went out to eat with him," Boseman said as an example. "You see that in the movie."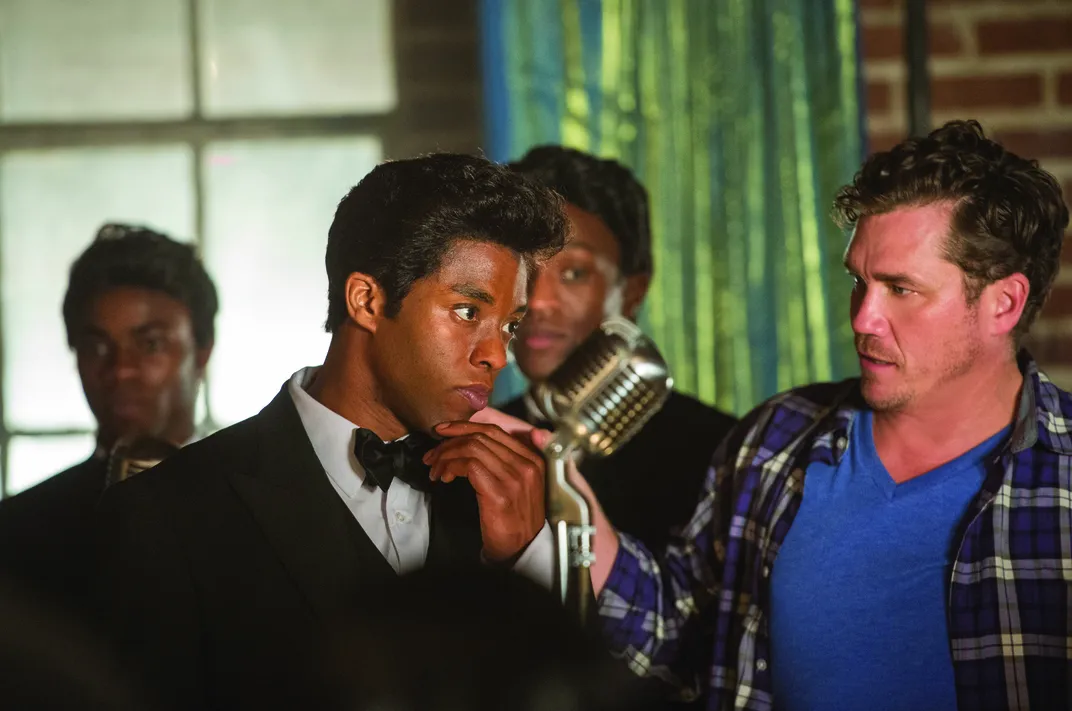 Smithsonian Associates presented the screening, and the National Museum of African American History and Culture co-sponsored it. That museum will have 30 artifacts related to Brown in its collection, including Brown's red suit and black cape, which were on stage during Wednesday's screening. The artifacts will appear in "Musical Crossroads," one of the museum's inaugural exhibitions.
"It's important to us at the museum to look at artists from a broad vantage point," said curator Dwan Reece. For the James Brown items, that meant incorporating his showmanship and influence on music, along with his involvement in the civil rights movement and his role as a businessman.
Get On Up is the second biopic about an icon of African American culture in which Boseman has starred, following 2013's 42, about Jackie Robinson. But the actor said he's more concerned with portraying fascinating characters than just famous ones. "They're complex men, they're men with a lot of depth and a lot of courage," he said about Brown and Robinson. "This character is incredibly flawed, but at the same time we love him."
Taylor said that the message to take away from the film is to "have the courage to follow your instincts. When you don't, it's usually when you fail or you make a mistake."