Stand Up and Be Counted. What's Good Design?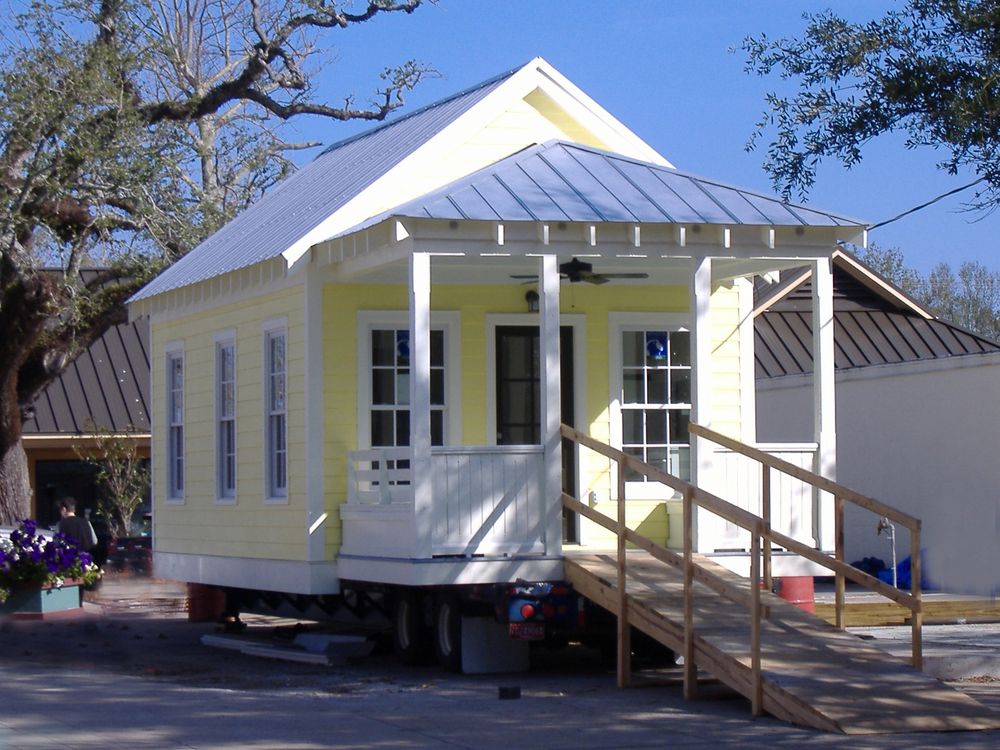 Today kicks off the Smithsonian Cooper-Hewitt's National Design Week. If you want to have a say in the matter of what constitutes good design, go vote for one of the 300 submissions, or nominate one yourself, in the second annual People's Design Award.
You'll have your pick of environmentally conscious designs, like green roofs, and British designer Anya Hindmarch's trend-setting "I'm not a plastic bag" canvas totes. Check out engineering and technological feats like the Grand Canyon Skywalk, and the iPhone. There are throwbacks, there too, like the first Nintendo system and the once-trendy Adidas Sambas.
Voting is open until 6 p.m. E.S.T. October 16, and the winner will be announced 10 p.m. on October 18.
Last year's winner was the Katrina Cottage, (above) designed by architect Marianne Cusato. In the wake of Hurricane Katrina, Cusato innovated this permanent, affordable (even attractive) house for hurricane victims.
National Design Week is an outgrowth of Cooper-Hewitt's National Design Awards, a program that, for the last eight years, has recognized architecture, communications, fashion, interior, landscape and product designers. Back in May, Cooper-Hewitt announced its 2007 National Design Award winners, one of whom was Chip Kidd. Look for our interview with him in our November issue.
(Courtesy of Cusato Cottages)