'Spider-Man: Turn off the Dark' Suit Receives a Lifetime Encore at the American History Museum
After a two-year run on Broadway, the web-slinging stage show's iconic superhero costume is heading to the Smithsonian.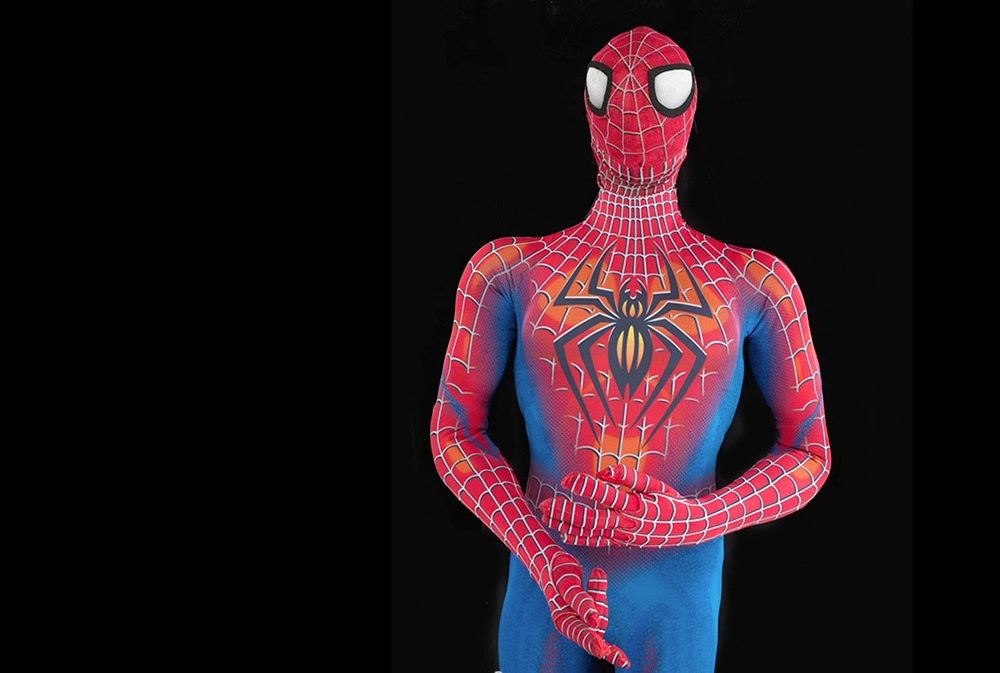 Before some Broadway musicals were written, they were drawn. Directors have gained inspiration from comic strips like Lil' Orphan Annie and The Addams Family since the early 20th century, plucking beloved characters out of the funny pages and imbuing them with life—and song—in a darkened theater.
The latest ink-to-stage incarnation, "Spider-Man: Turn off the Dark," ran in New York for just over three years before it closed in January. Now, the red and blue spandex suit worn by web-slinging protagonist Peter Parker, played by singer-songwriter and actor Reeve Carney, will receive a lifetime encore at the National Museum of American History, where it will enter the permanent collections in May.  
"It's so iconic in the way it looks," says Dwight Bowers, the museum's curator of culture and the arts. "People will immediately recognize it."
Spider-Man: Turn Off The Dark was an epic. Onstage it featured actors flying on invisible wires; offstage it offered titanic creative battles, record losses, and lawsuits filed by the director, Julie Taymor, who was fired, and an injured dancer, Daniel Curry.
Still, the show's infamy did not deter Bowers, a fervent comic buff, from seeking out the suit, designed by the late Tony Award nominated designer Eiko Ishioka.
"I think comics say a lot about the American public—particularly the action comics," says Bowers, who, over the years, has also collected Superman and Batman artifacts, including the cowl worn by George Clooney in the 1997 film Batman & Robin. "They represent the face of the dream, and the wish fulfillment of the public. Everyone would love to be a superhero."
While many children aspire to be Peter Parker someday, they might think twice about their ambition if they knew how difficult it is to step into his suit—literally. Amusingly enough, Bowers' biggest challenge involved wriggling the skintight garment onto a display figure.
"Finding a mannequin to put it on was quite an adventure," says Bowers. "The Spider-Man costume comes with a muscle suit that goes under it. That means that the mannequin could not be padded in any way."
Bowers went through several figures before he finally found a discarded dummy that matched the suit's custom-cut proportions. And even then, it took two days for three people to wrestle it off one torso and onto another.
"The costume had to have some stitching and sewing done to it before it got onto the mannequin; the conservator supervising us; and then, me, with whatever muscles I've got, to pull it on," says Bowers. "It took a lot of struggling."
"I'm sure that it takes a lot of patience to wear that costume and to flail around like that character does onstage," he added.
The suit will go on display at a yet-to-be-determined date, joining not only the museum's superhero memorabilia, but also a bevy of Broadway costumes including Carol Channing's red satin dress from Hello, Dolly! and three feline outfits from the flamboyantly furry favorite, Cats, among others. As for the musical itself, it's due to reopen in Las Vegas next year. There, says Bowers, its West Coast production will "hopefully have a new life."
"A new and untroubled life, unlike the Broadway one," he added.