Michael Jackson's Costumes Show Why Nobody Can Beat the King of Pop When it Comes to Style
Outfits from the Jackson's "Victory" tour will be part of an inaugural exhibition at the African American History Museum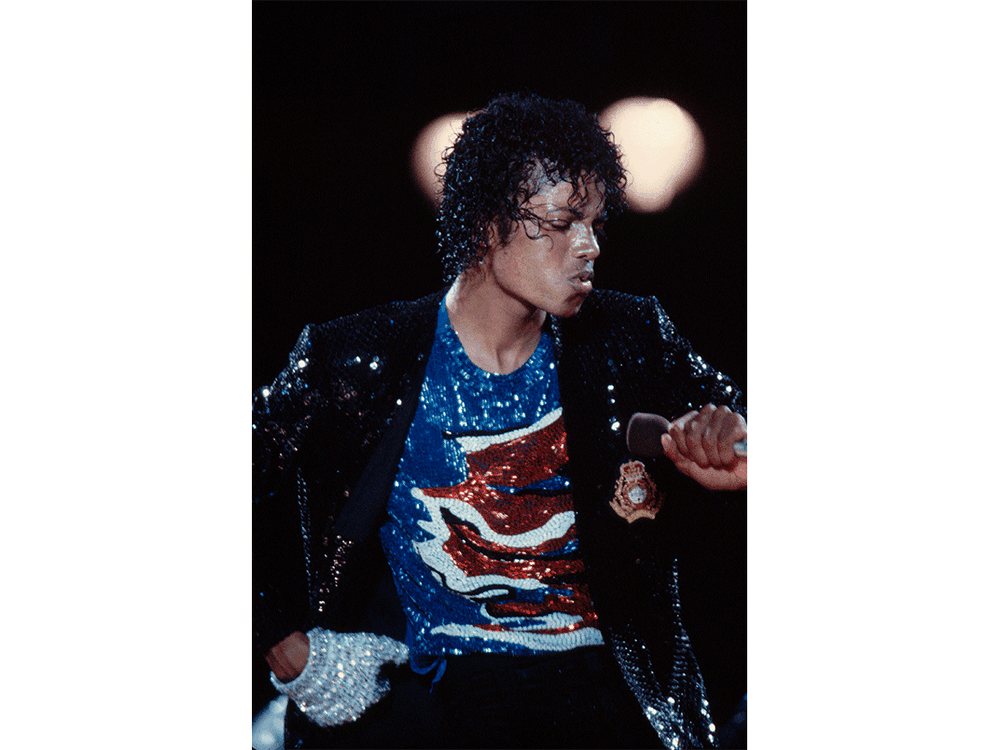 Even in an era where new pop music is as ubiquitous as coffee shops and music royalty like Beyoncé, Taylor Swift and Kanye West make headlines nearly every day, Michael Jackson still reigns king as the best-selling artist of all time.
According to the Recording Industry of America, last year Jackson's Thriller was the first album to be certified platinum 30 times, and has sold 32 million copies to date. For comparison purposes, behind Thriller are the Eagles' and Billy Joel's greatest hits albums at 29 million and 23 million albums respectively.
In a gushing Rolling Stone review from 1983, Chris Connelly noted that Thriller's producer, the acclaimed Quincy Jones, was "working with what might be pop music's most spectacular instrument: Michael Jackson's voice. Where lesser artists need a string section or a lusty blast from a synthesizer, Jackson need only sing to convey deep, heartfelt emotion."
In 1988, following a show at Madison Square Garden, the New York Times asked, "Can anyone, then, dance like Michael Jackson? Only if you can rise up on your toes without toe shoes, stay there, and keep up what is basically a nonstop two-hour solo."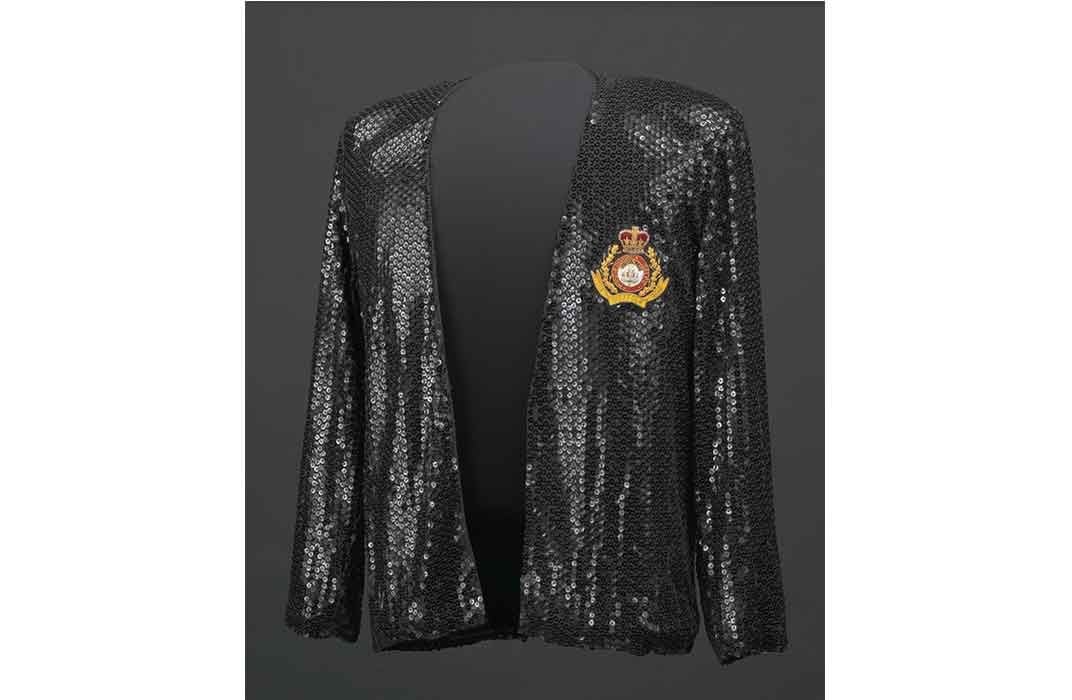 But it wasn't just the angelic voice and mind-boggling dance moves that solidified Jackson's throne in pop royalty history, it was also his unapologetically fabulous style underscoring each toe stand, heel pivot and crotch grab.
In his autobiography Moonwalk, Jackson wrote, "my attitude is if fashion says it's forbidden, I'm going to do it." Now some of Jackson's rebellious pieces—a black sequined silk jacket, an equally-sequined red, white and blue shirt, and his signature fedora—are part of the collections at the National Museum of African American History and Culture and will be on view in the museum's inaugural exhibition "Musical Crossroads." The show is chockablock with iconic treasures tracing musical traditions and genres from gospel to rock 'n' roll to hip-hop. 
"I think of Michael Jackson as kind of a sophisticated yet glamorous and otherworldly persona when he put on these clothes," says Dwandalyn Reece, a curator of music at the museum who organized the exhibition. "That's the Michael Jackson of that period. Obviously he morphed into different images since the Thriller heyday. But his clothes were really about him projecting who he was and who he likes to see himself as." 
Jackson wore these sparkly costume pieces on stage in 1984 during the six-month Victory tour, a series of concerts he performed alongside his brothers. Though the tour, named after the Jacksons' 1983 album, featured all six Jackson brothers, it was clear that the crowds were there for Michael— Thriller hit the top charts almost two years earlier.
Jackson's domination of the music world at that time is evident in the media coverage from the era. In an end-of-year review of popular music in 1984, Robert Palmer, the late New York Times music critic wrote about the tour: 
An exceptionally broad cross-section of pop music consumers—black families and their kids, white families and theirs, young professionals of all sorts—flocked to 1984's longest-running pop roadshow, the Jacksons' ''Victory'' tour. After their last shows, which took place in Los Angeles December 7-9, the Jacksons announced total attendance figures of 2,331,500 and a gross of some $70 million. The real victor was Michael Jackson. He was the one the crowds came to see, and his lead vocals and lithe dancing dominated every show. The proof is in the albums sales figures; the public bought more than 2 million copies of the Jacksons' ''Victory'' album, but that was peanuts compared to the still-skyrocketing sales of Michael Jackson's ''Thriller.''
His undeniable electric stage presence, which sent fans into screaming fits, was only amplified by his sharp and shining stage style. The sequined jacket is the design of Bill Whitten, the designer also responsible for Michael Jackson's famous white glove. The two sparkly shirts and the fedora will be on display in the "Beyond Category" section of the exhibition, sharing the limelight with artifacts from Quincy Jones, Ray Charles and Nina Simone and other groundbreaking artists.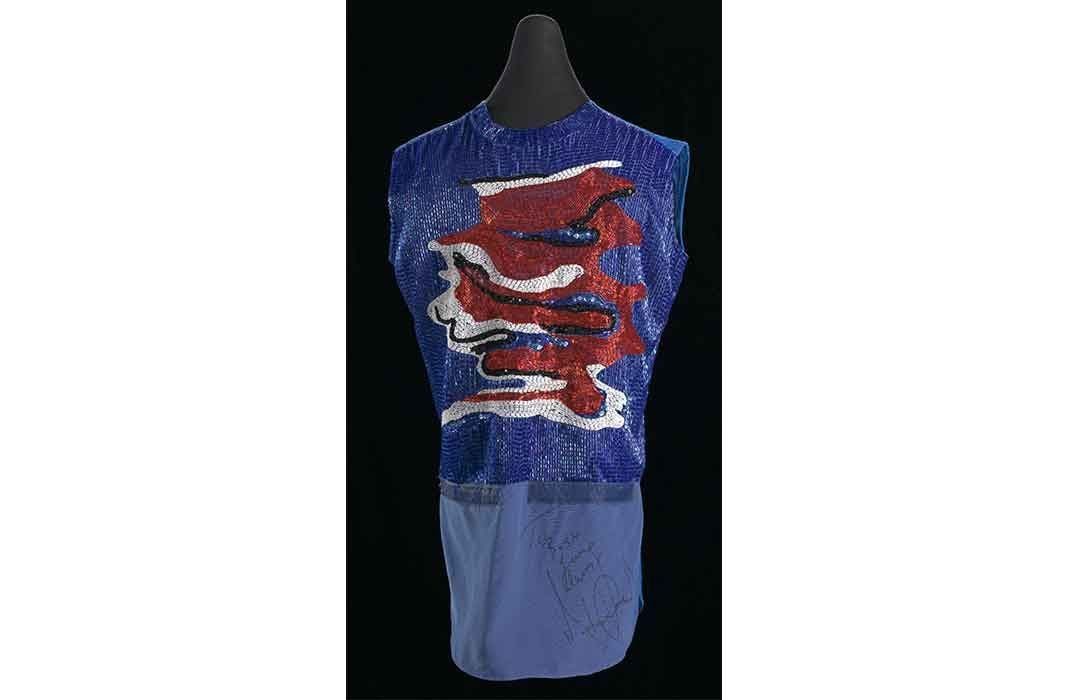 Jackson was certainly beyond category. His exquisite voice, seamless dance moves, and eccentric fashion were unparalleled by other artists of the time and continue to influence artists today. At Super Bowl 50, today's queen of pop Beyoncé recalled Michael Jackson's image, sporting a military-style black and gold jacket similar to the one Jackson wore during his own Super Bowl performance in 1993.
Many other celebrities have stepped out in Jackson-inspired outfits, and Lady Gaga even purchased some of his most famous pieces at auction. And designers have looked to Jackson for style vision such as French brand Balmain did with its spring 2009 collection featuring what Vogue dubbed "Drummer-boy Michael Jackson jackets."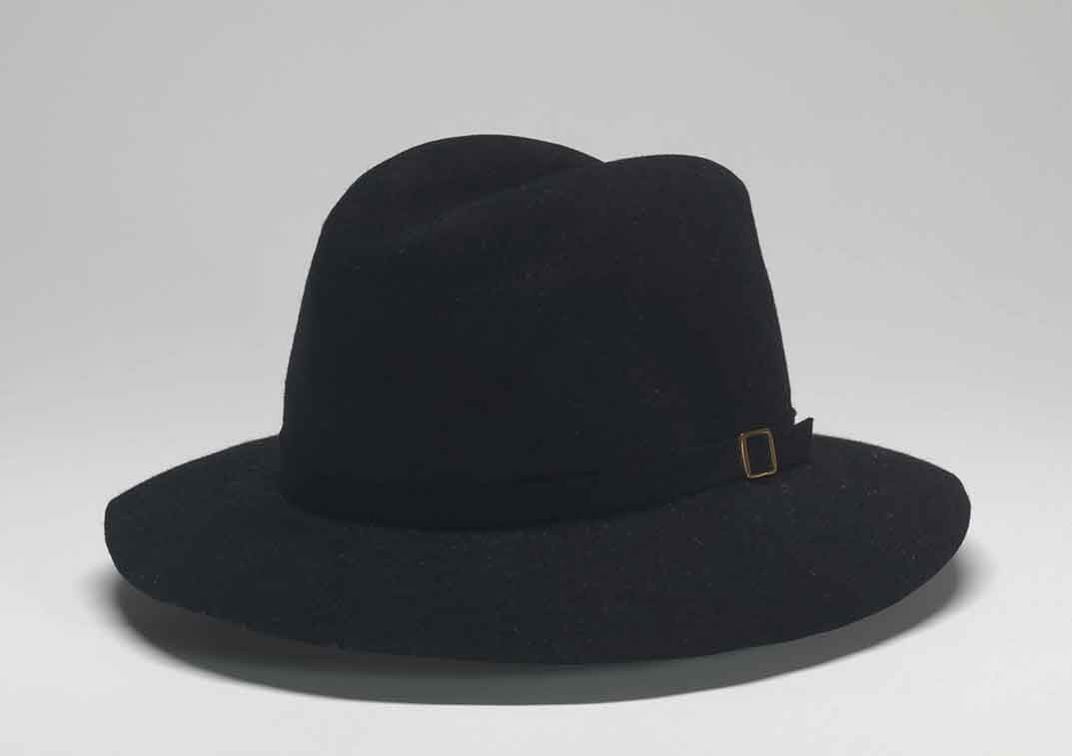 "He's not the only pioneer but he certainly paved the way for all the entrepreneurs and artists that we have today who are doing a variety of things not only in the studio but in the industry," Reece says. "I think we have Michael to thank for a lot of that."