Smithsonian Museums and the Panda Cam are Back in Business Today
After the 16-day government shutdown, visitors can once again visit the Smithsonian museums and the National Zoo relaunches the panda cam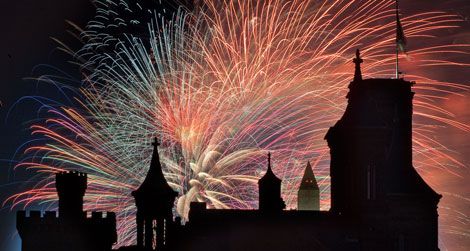 The doors of the Smithsonian Institution's 19 museums and galleries will open today, following the 16-day government shutdown. The National Zoo will reopen on Friday, October 17 at 10 a.m.; but the Pandacam is expected to go live Thursday afternoon. Regularly scheduled hours—10 to 5:30 for the museums located on the National Mall, and 11:30 to 7 for the American Art Museum and the National Portrait Gallery—are to resume. Programs will also get underway, but officials recommend checking the Institution's website for updates on rescheduling and reimbursement for previously canceled events.
The Smithsonian's fall calendar of exhibitions has a number of much anticipated shows in the works including the highly acclaimed "Dancing the Dream" at the National Portrait Gallery and the Sackler Gallery's much-anticipated "Yoga: The Art of Transformation."
As the doors open and the staff welcomes visitors, a number of old favorites await the crowds—the Hope Diamond, the Wright Flyer, Lincoln's Top Hat, the Ruby Slippers, to name a few of the 137 million artifacts and artworks held in the collections. The Zoo, meanwhile, promises to release an update later today of the panda cub's growth over the past two weeks.
Five exhibitions you won't want to miss include:
"You Can, You Will, You Must" Just before the government shutdown, the National Museum of American History installed a stunning billboard from the World War II era. The poster was conserved and reassembled in 12 separate parts and looks just as fresh and vibrant as it did at the beginning of the war, when it debuted.
"Mud Masons of Mali" On view in the Natural History Museum's African Voices Focus Gallery,  this exhibition profiles three generations of masons: master mason Konbaba, 77; masons Boubacar, 52, Lassina, 49, and Salif, 33; and apprentice Almamy, 20. They belong to the Boso ethnic group, which founded present-day Djenné (pronounced JEN-NAY) in the 13th century A.D.
"The William H. Gross Stamp Gallery" The National Postal Museum's new 12,000-square-foot addition, which opened last month, features some 20,000 philatelic objects, including America's most famous stamp, the Inverted Jenny.
"Portraits of Planet Ocean: The Photography of Brian Skerry" The how features 20 poignant images of life under the sea. Brian Skerry, an award-winning National Geographic photographer, has spent the last 30 years documenting the world's most beautiful—and most imperiled—marine environments.
"Leonardo da Vinci's Codex on the Flight of Birds" Did you know that Leonardo da Vinci was an early innovator in the science of aviation? Between 1505 and 1506, the legendary polymath created his "Codex on the Flight of Birds," an 18-page notebook containing detailed observations on aerodynamics. A digitized version of the d0cument went to Mars on the Curiosity Rover in 2011. The original codex is at the National Air and Space Museum, but only until October 21, so hurry in.