Smithsonian Events Week of June 8-12: Night at the Museum, Godzilla and Cantemir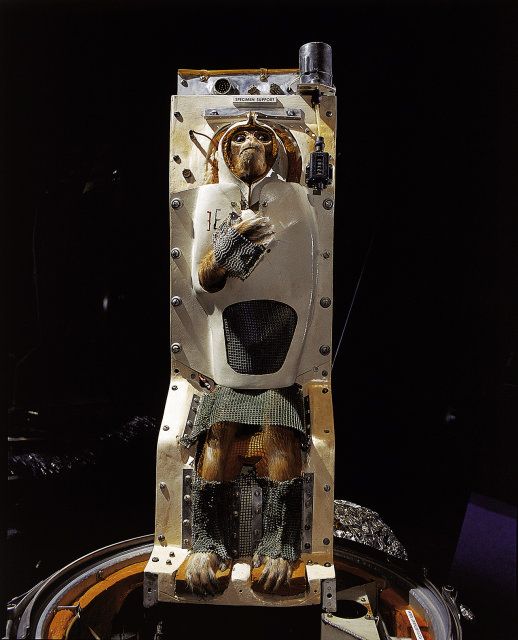 Monday, June 8: So, June isn't busting out all over as far as special events go, sad to say. But there are still lots of regularly-scheduled daily events happening around the mall to enrich your museum-going experience. You can see a complete listing of tours, animal feedings and educational movie screenings here.
Tuesday, June 9: Yeah, you see that wimpy events entry above? Ditto that.
Wednesday, June 10: Night at the Museum 2: The Real Stuff
So, you've seen the Night at the Museum: Battle for the Smithsonian and now you want to check out the artifacts that inspired the film? Come on out to the Air and Space Museum and get the lowdown on Able, one of the first primates sent into space. Learn about the real-life exploits of this plucky little rhesus monkey (not a capuchin, like in the movie) who was unwitting catapulted into outer space. Free. National Air and Space Museum, 12:00 PM
Thursday, June 11: Godzilla vs. King Ghidorah
The Hirshhorn's Summer Camp film series is back! Their 2007 series saw the likes of Barbarella—that timeless tale of a sexually liberated astronaut who can work a pair of go-go boots better than she can work her own spaceship—and 2008 had audiences enthralled by the special effects artistry of Ray Harryhausen. This year, the Hirshhorn would like to celebrate the career highlights (or low lights) of Godzilla, King of the Monsters. Gojira (an amalgam of the Japanese words for "gorilla" and "whale" and later anglicized to "Godzilla") began wreaking havoc on Japan in 1954 and has sense spawned a series of B-grade monster flicks. Come enjoy the first presentation in this three-movie series, Godzilla vs. King Ghidorah, where the arrival of a UFO rouses Godzilla from his underwater lair for an extreme monster showdown. Free. Hirshhorn, 7:00 PM
Friday, June 12: Dimitre Cantemir: A Life in Music
Not a fan of today's over-sexualized, pyrotechnic-laden popular music performances? For those of you longing for the music of a simpler—but nonetheless glorious—age, come on out to the Freer where you can enjoy the hit parade of the Ottoman Empire! In a lecture studded with musical performances by Lux Musica, learn about Dimitre Cantemir, a man of letters and a musicologist who had the presence of mind to document contemporary Ottoman music, ensuring their survival. He was also quite an accomplished composer himself, with approximately 350 pieces to his credit. Free. Freer, 1:00 PM. This event repeats on Saturday, June 13 at the Freer at 2:30 PM.